How to Dress for a 4th of July Party
The content of the article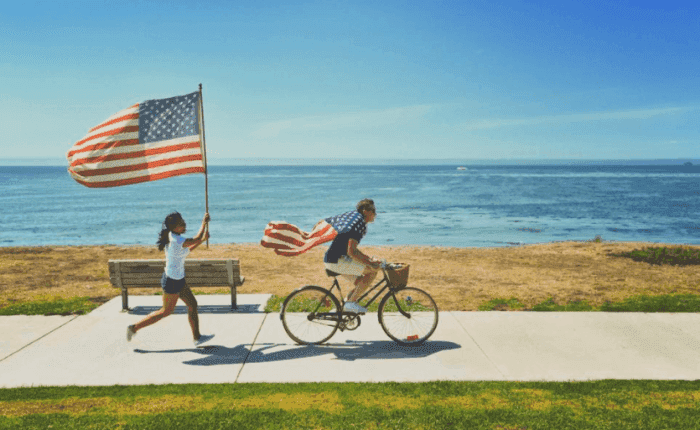 ​
Americans love to celebrate and The Fourth of July without exception. Recognized as America's Independence Day - it is a national holiday celebrated by colorful displays and show of patriotism by Americans. People with a lot of pleasure leave their houses and gather in crowds to participate in parades, carnivals, and fairs. Sporting events including baseball games, swimming competitions, horse races are annually organized as part of the Independence Day in USA celebration. The American flag is displayed everywhere. Famous singers and actors are invited to numerous concerts, shows like comedy and Broadway shows. Fireworks light up the skies all night long. Families and friends unite together for outdoor barbecues, bonfires, cookouts, and reunions. There are more than enough parties to attend, from block parties to company dinners, the options how to celebrate the July 4th are endless.
Therefore it is paramount to wear the right outfit for any event. Whether it is a black tie event, pool party or a house party, dress to fit the occasion and enjoy a lovely time without having to worry about being underdressed or overdressed. Here are a few tips on what to wear to a Fourth of July party.

Formal


For upscale events like company dinners and charity galas, a beautiful floor length number in taffeta, satin or sequin will be a hit. Pick a dress in emerald, red or navy blue, which complements any skin tone and you will definitely stand out. Pair the dress with a dramatic necklace or a dropping earrings for extra flair or go for the classic but timeless diamond studs and pearl earrings. Complete the look with a dressy metallic clutch or a velvet purse. Online stores like Red Dress Boutique have stylish formal wears and exquisite accessories.
For men: A tuxedo with a bow tie or slim neck tie will suffice. Make it one with a trendy cut or catchy details in the American flag colors at Bonobos.

Semi-formal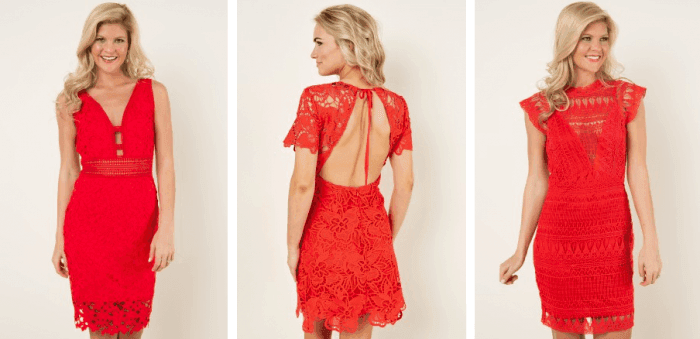 Heels make everything better. A pair of your favorite heels with an elegant short, midi or long dress will do. Get something lacy, with chiffon or with velvet for extra oomph. A nice dress pant paired with a classy top or a chic jumpsuit is a great option. Shop for a cute dress with the colors of the American flag or get a fitted jumpsuit with red and white strips from Bevello, all in the spirit of the day.
For men: Men have it easy. A well-fitted blazer with a complimenting shirt, tie, and dressy shoes will do the magic. Such magic you may find at Men's USA.
Casual


For "come as you are" events such as house parties, block parties, and get together, a stylish comfy pair of jeans, cute top and ballerinas is the go-to outfit. If it's an outdoor event such as a barbeque, a shindig with kids or an open house with friends, nice crop pants or casual dress paired with comfortable sneakers is also acceptable. Purchase new 4th of July shirts and other clothing for kids from Justice, get an outfit in the colors of the flag or a scarf with stars and stripes from sites such as Charming Charlie and partake in the fun.
For men: the standard is pretty low. Everyday clothing can be worn. A neat, wrinkle-free button-down shirt or a clean polo shirt with pants or shorts depending on the weather, is the staple. It may be paired with boots, sneakers or any stylish footwear for added swag. Find a cool pair of sneakers in the American flag shades at Puma.

Swimwear


For a pool party, beach party or seaside event, get a Fourth of July themed bikini set from Cupshe. Wear something sexy and comfortable. Pair it with a stylish sandal and long net overcoat. Elevate your dressing with cute accessories from Icing and take things up several notches.
For men: a simple swimming trunk, short or speedo will do.

Pick out outfit according to function. Pay attention to the theme if it's a themed party, go through the invite for clues, compare notes with friends, and take note of the time and location. All these contribute to eventually reaching a decision on the perfect outfit for any event.