Black Friday Trends 2022
Wow! Black Friday 2022 is coming, and everybody waits for the Biggest Shopping Event of the year. Experienced shoppers know when and where to save more in November & plan their purchases in advance. The DiscountReactor team keeps several secrets about upcoming promotions and wants to share them with our followers. This Black Friday a huge number of online stores are ready to offer up to 90% discounts on their products while our team of coupon hunters collects special deals & promo codes on top products.
Sometimes customers are caught in the hype & make crazy orders. As a result, they spend extra money on unnecessary things. Our team wants to protect your wallet and has prepared a list of the best categories for shopping on Black Friday 2022.
Apparel
Clothing is one of the main things that make fashionistas do crazy shopping! The most pleasant and desirable word "SALE" makes millions of women around the globe lose their heads and buy a ton of things. However, this word doesn't always mean that the price is reduced, especially on the eve of Black Friday when the excitement lulls vigilance. That's why DiscountReactor picked up a list of stores that offers huge discounts on the coolest items.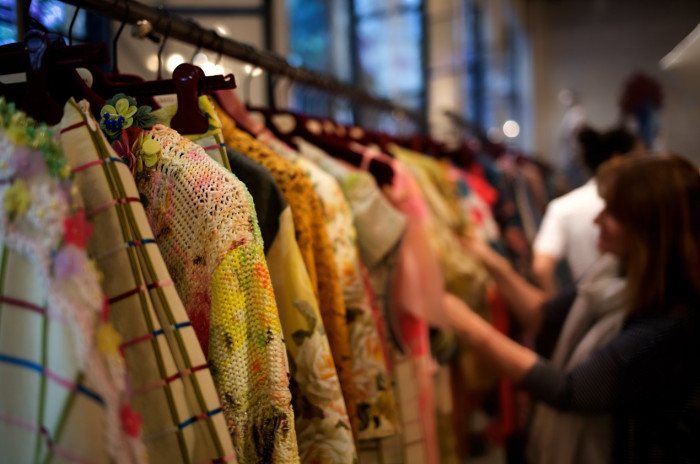 Source: unsplash.com
Girls who want to find an undoubtedly cool outfit for a party, celebration, or just for everyday life should visit Boohoo. The store offers up to 40% off new seasonal looks timed to Black Friday sales. Shoppers who download Boohoo's iOS or Android app will get an app-exclusive 20% off blazers, dresses, boots, coats, jackets, knitwear, partywear, and more. In addition, on Black Friday itself, additional discounts are expected, bring special gifts or free delivery on stylish dresses, blouses & skirts.
If you want to grab a Jil Sander handbag, Marni Coat, Ganni casual pants, or something else, move to Yoox and select the perfect styles on Black Friday with up to 90% discount. Check the New Reductions to grab Givenchy, Dolce & Gabbana, Valentino, and tons of other newly marked-down designer items at up to 65% off. There is no doubt that this year you will make the most incredible purchase at first glance. The stylish designer thing at a low price, what else can you dream of?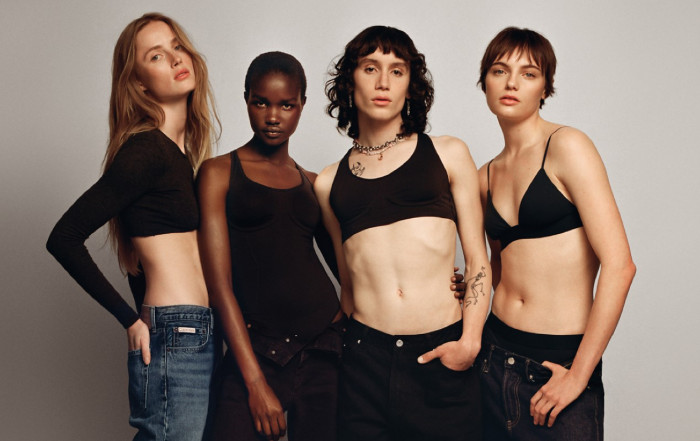 Source: yoox.com
The sale also does not pass by The Hut! Men and women can enjoy 30% off Calvin Klein and Tommy. To grab all trendy picks from Karl Lagerfeld, Ted Baker, Levi's, Hugo Boss, and more designers at 15% off all you need to do is sign up. Download The Hut app to get 20% off selected styles. Black Friday deals are yet to deliver even more ridiculous prices. Customers can receive up to 70% off the Outlet Sale on freshly-marked sales picks. 
For buyers who are interested in top outdoor brands & styles, the DiscountReactor team collects the best deals for Mountain Steals. This online store offers Canada Goose jackets & accessories, Arc'teryx outdoor gear, and Columbia activewear at a cheap price. Hurry up to secure the purchase of timeproof gear and apparel at up to 50% off. Everything over 60% off is a bonanza spot for adventurers. All best-selling outdoor garments and gear come with at least 60% sales price. For Black Friday, Mountain Steals will handpick the most longed-for hiking and camping gear, footwear, and clothing. The sales offers for those picks may reach as high as 75% off selected items.
Footwear
We have already figured out how to dress cheaper, now we'll try to save on shoes. In the arsenal of a stylish person should be several pairs of shoes. First of all, in order to put the final bright point in the total look. From a practical point of view, if you have alternate shoes, then your shoes or sneakers will last for several seasons, while your look will be perfect. That is why on Black Friday buy at least one pair of shoes!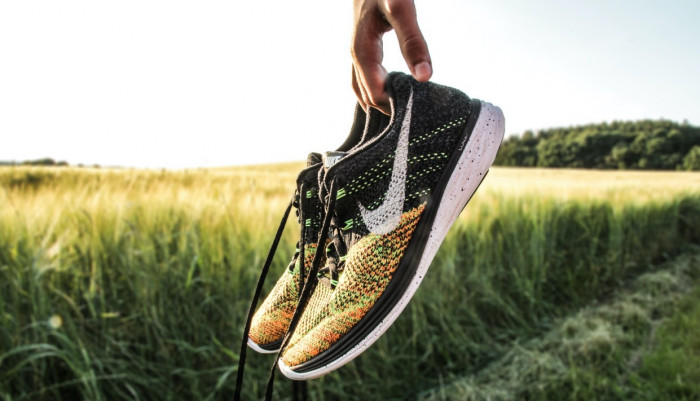 Source: unsplash.com
Zealots of Nike shoes can already choose the goods that should be added to the shopping cart on Black Friday, as an extra 40% off Sales items will be as usually available. Discover the new 2022 Yardrunners collection and limited-edition Air Force 1 running shoes timed to the celebration of 40 years of force. Check Jordan, lifestyle, basketball, tennis, and other types of shoes, as well as a wide spectrum of activewear and equipment, to get prepped for new sports advances.
Everyone who pokes about fashion loves the BSTN store! It is a paradise for those who want to take the coolest sneakers. The store's assortment includes the new Balance MR350, Air Jordan IV Midnight Navy, Adidas Rovermule Adventure, and more athletic shoes from other world sports fashion houses. Make sure you don't detour the Sale department. This shopping spot offers up to 50% off sales items. For Black Shopping Night BSTN usually offers an extra 10% discount on any order.
DiscountReactor is aware of how to save on comfortable footwear too. Just visit the Steep & Cheap online store and don't try to find full-price pair of footwear this Black Friday. It's unreal! Here men and women can gain perfect Patagonia, Marmot, Costa, The North Face, and more shoes at an extremely cheap price. The store offers up to 75% off selected items all year round. This Black Friday will indulge you in up to 50% off Outdoor Research and Black Diamond hiking & camping apparel and gear and up to a 60% sales discount on Stoic and Backcountry best-selling outdoor picks. These are just a fraction of the deals. Check the homepage to see all of them. Sign up for the newsletter to get a $200 gift card. 
Gifts for Gamers
If you like to play computer games, then get ready for Black Friday correctly & collect information on how to save as much as possible on the necessary things for video games. First of all, decide what you need, then choose a store, make sure that the price for Black Friday is really lower, and only then proceed with the purchase. Or just try the DiscountReactor website! Hear the best offers for gamers are collected.
If you love games, then you heard of the Razer gaming laptops that have simply blown up the world of computer games. Let's introduce the 2022 Razer flagship, the Ultimate 14-inch gaming laptop with AMD Ryzen 6900HX processor and NVIDIA GeForce RTX Ti graphics. Long story short, this monster doesn't tolerate anything short of uncompromising performance. This one and other industry-leading Razer laptops, as well as cell phones, consoles, periphery (keyboards, mouses, etc.),and other products, will qualify for 2022 Black Friday early-bird sales.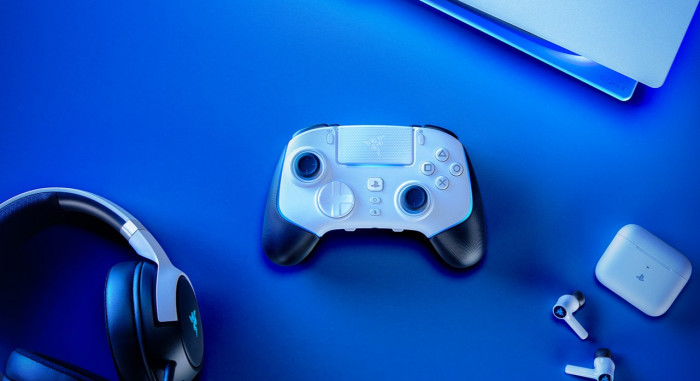 Source: razer.com
For the biggest shopping event, Kinguin indulges video gamers in insane game pass deals – it is up to 93% off the trendies virtual worlds, including Warhammer, Fallout, FIFA 2023, God of War, and more. Sign up for the mailing list to get an extra 10% off sitewide. For making additional savings, visit the DiscountReactor website on Black Friday eve and receive additional savings with Kinguin promo codes.
Gaming fans are waiting for Black Friday to save more on the top gaming bundles & games. This year, Fanatical offers huge savings timed to the 10th Birthday Bash. Save up to 80% off top-selling PC video games and bundles, as well as e-learning, e-books, and other self-educational software. The 2022 best-selling picks include Sniper Elite 5, Spider-Man, Star Wars Collection, Wasteland 3, and more. Join the newsletter to get 5% off the first purchase and be among the first to get all info about Black Friday deals. 
Beauty products
With Black Friday Deals 2022 women can underline their innate beauty with mega discounts! Top stores like Revolution Beauty and Sephora have prepared special offers to treat customers. So, decide how you want to replenish a makeup bag and wait for a little for a huge sale.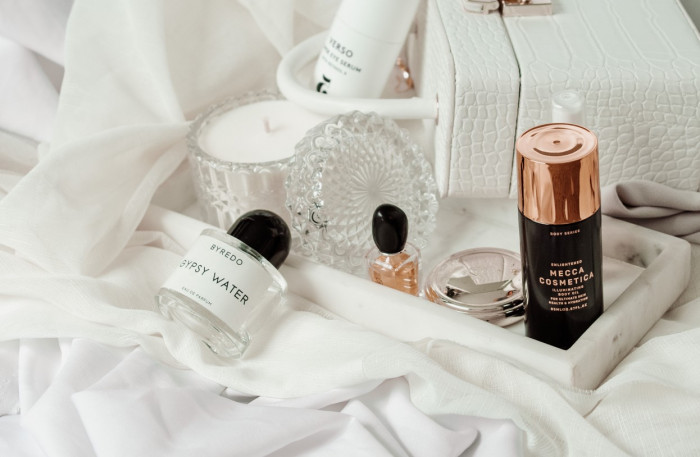 Source: unsplash.com
One of the most popular beauty industry supplies Revolution Beauty treats customers with extremely great discounts this November. You can up to 50% off collaborations with Clueless, Love Island, Simpsons, DC, and Lion King. Makeup, skincare, and color palettes also qualify for a 50% sales discount. Sing up to the newsletter and get 20% off the first purchase. Shop Revolution Beauty for collabs picks, exclusive palettes, lipsticks, and skincare products in an affordable fashion!
Sephora follows the latest beauty trends and offers perfect cosmetics, skin & body care products. Now you can save up to 60% off top-rated picks, including Rihanna Fenty Beauty liquid foundations, KBD Beauty vegan lipsticks, Sephora waterproof shaper pencils, Ciate London highlighting balm, and more. Join Beauty Insider and get 10% off your first purchase. In addition, every customer can choose special gifts for any Sephora order by using special promo codes.
Snag the best Black Friday deals with DiscountReactor and enjoys the holiday shopping season!