How to choose the best Vacuum Cleaner on Sale
Everyday routine, dozens of works, etc. as a result - we have lack of free time during the day. Moreover, we should keep a house clean and spend a part of our free time when cleaning. Engineers create a lot of devices almost every year to solve make people's lives easier. A robot vacuum is not something new and special nowadays. More and more people purchase smart devices for their houses. We try to understand what features you should pay attention to find out which vacuum cleaner is the best and spend less money. Experts recommend relying on some criteria below.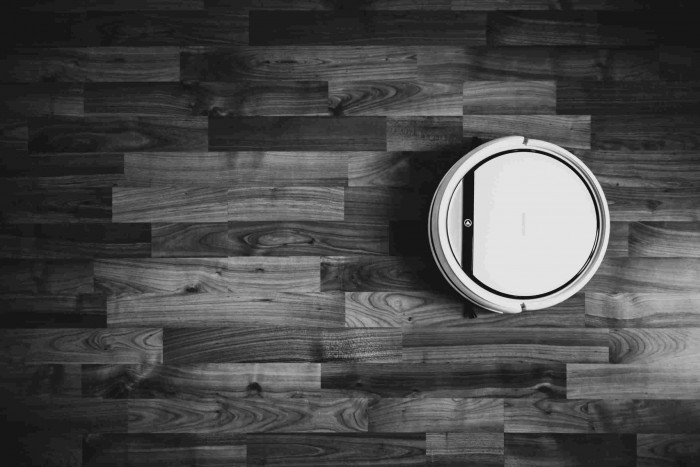 Which surfaces are good for the vacuum cleaner?
First, you should choose a vacuum cleaner depending on your home characteristics: some cleaners will suit hardwood floors, some of them will be better for low carpets, some of them - for both. In general, robot vacuum cleaners are good for both floors without carpets or with low carpets. Besides, each manufacturer has a vacuum cleaner with bag or without, with different types of brushes, filters, and more depending on the surface.
Surveying purposes
Think about what do you have mostly: carpets or hard floors, how thick the carpet is? Do you have pets, and how long and thick fur do they have? Because some models are better at cleaning up after pets, some - do not. What purpose is the most important for you: general cleaning or just to maintain cleanliness? You need to answer all these questions before starting shopping. Moreover, there are some models with a function of self-emptying, such as the vacuum cleaner Shark IQ, or an opportunity to purchase the base when you decide to like this feature. So, explore all offers of the manufacturer and its devices' line to upgrade possibilities. Look closely to Target: up to $60 off select Shark, iRobot, and other devices.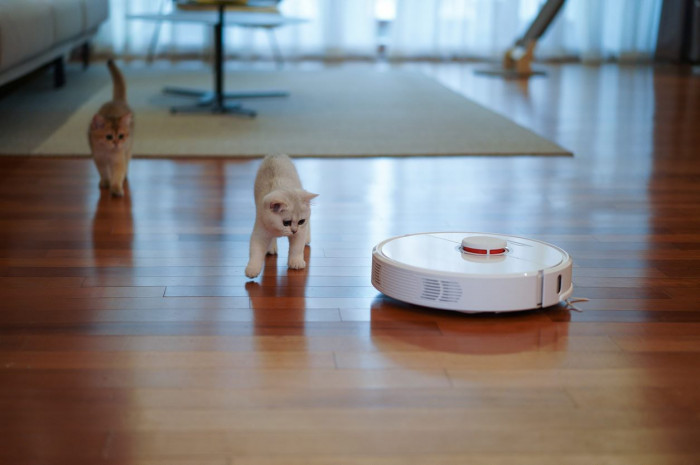 Hybrid Robot Vacuum Cleaners: do you need a washing feature or not
A few manufacturers offer select models of vacuum cleaners that combine with a mop. Theoretically, this is a good way to save money and have a smaller number of devices at home. But there are a few moments that you should pay attention to. First, hybrid devices usually cost more. Second, users notice that devices can be excellent at vacuuming, but bad at washing or versa. So, experts can recommend robots mops or other alternatives. But if you decide to explore exactly hybrid cleaners, Amazon offers a wide choice of iRobot and other quality manufacturers for a responsible price.
Noise level
As you know, the ability of the vacuum cleaner to take dust, fur, and others depends on suction power. There is a danger in buying a powerful device: noise level can be upper. So, look to the noise level when you choose a device. But the more measure of suction power, the more powerful the motor inside. Best Buy has convenient site navigation to get more information in a few clicks. Also, the store gives up to $50 off select iRobot Roomba models.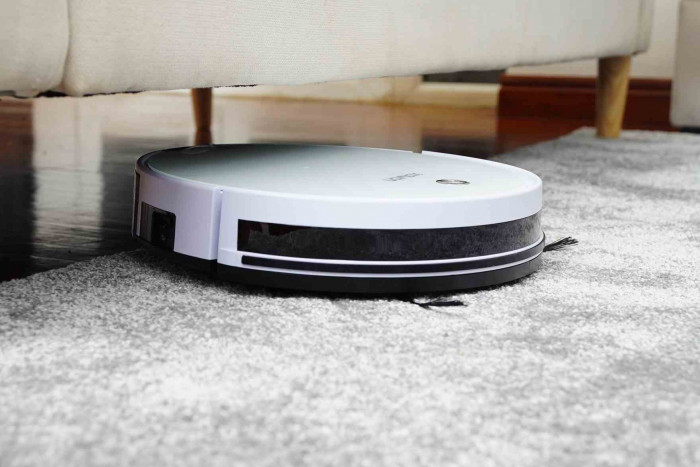 Connectivity
A lot of modern robot vacuum cleaners are equipped with Wi-Fi connectors and connect with a special app or with an assistant (Alexa, Siri, etc.). This feature can ease your life more: monitor all cleaning processes, start/stop the cleaning process for the distance, possibility to autostart, and so on. Think about what features will you really use and not overpay.
Navigation
All vacuum cleaner devices use different methods of navigation. The latest and more expensive robot vacuum cleaners are equipped with sensors and cameras, that scan the floor around. This feature allows cleaners to avoid delicate furniture, plants, and other places where a device can stack up automatically. Some cheaper models can do the same, but usually, they required boundary strips.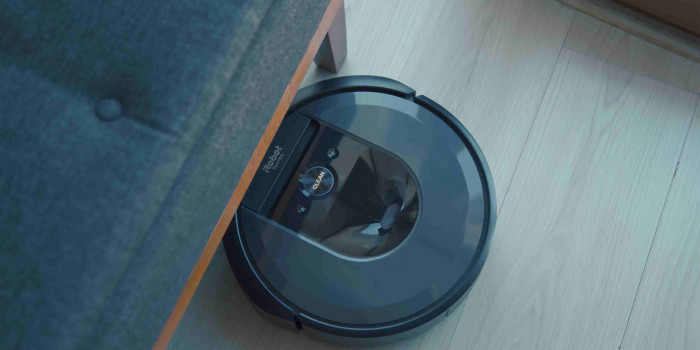 Robot vacuum cleaner keeps clean our home and saves a lot of time. But you should explore all features you need to choose a good device that will fit your needs and be your helper for years. Find out, what model has a lower noise level, how important the way of connection to the device is, and what type of navigation it uses. Find fresh deals on vacuum cleaners at Walmart, Best Buy, and others to save money and time.