Is the Dyson Supersonic Hair Dryer really worth the money?
The majority of this article readers have heard about the Dyson Supersonic Hair Dryer. The device is used for hair drying and styling. However, its price stands out in comparison with other manufacturers. Our team explored dozens of sources and reviews for Dyson Hair Dryer to find out who this model is suitable for and if the device is really worth the money!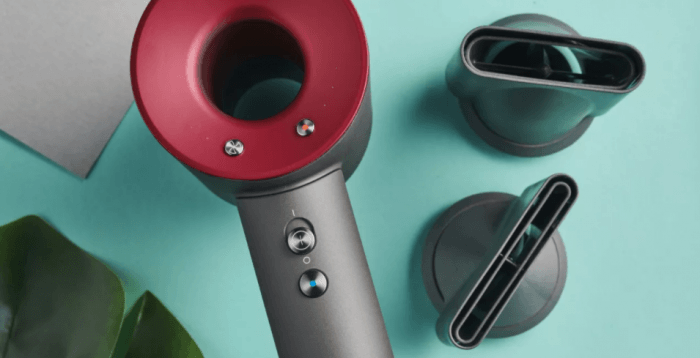 Features and main functions
Design and ergonomics.The device looks like a dryer of the future: aesthetic, futuristic design, and great colorways (black-purple, iron-fuchsia, etc.).
But it's not just pretty - it's smart and ergonomic, too.
The motor of the device - the heaviest part of dryers - is in your hands now (in the handle). So, Dyson is lightweight and easy to hold. As a great bonus, you can be sure that your hair won't be caught on a back vent (as at usual dryers).
Heat control. Intelligent Heat Control technology protects hair from heat damage. Dyson Supersonic Hair Dryer measures and keeps temperature safe for hair level and all surfaces stay in the norm. That's why developers claim that Dyson devices are less damaging to hair than others. Plus, hair appears shinier without extreme temperatures and becomes more natural.
Digital motor. We already told you about the new motor location. A more powerful motor dries many times faster (all users really note that) and works quieter. There's a strong wind flow that accelerates drying time.
The hairdryer has three speeds for fast drying and styling (high),for usual drying (medium),and for separation (low). And four temperature options.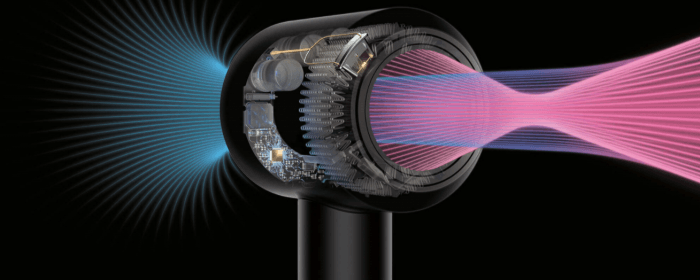 Who is Dyson Supersonic Hair Dryer suitable for?
According to the manufacturer, any Dyson Hair Dryer set is engineered for different hair types. It must be said that the device definitely can't damage your hair - no matter what type of hair you have. But some customers consider that owners of thin, easy, and smooth hair can spend money more wisely and choose something better for themselves. Other people even with lifeless, dry hair can look closer to this model.
Quality and equipment
The presentation case is definitely stylish, and compact as it should be for premium products. You'll get three magnetic attachments: diffuser, styling concentrator, and smoothing nozzle (be careful at first use: hair may get tangled when you won't control a powerful airflow). Also, you'll get a dryer, non-slip mat, and storage hanger.
Also, there is a 2-years warranty with each set - also it's an indicator of quality and originality.
The brand continues to test and create new attachments for styling, so you can buy any you need if you lost yours or want to try the novelty. You can collect an individual set for your hair: choose a Dyson Hair Dryer brush, purchase other styling equipment, and more.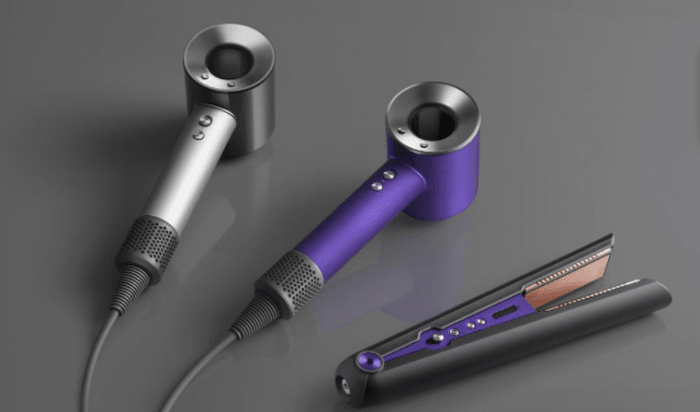 Why is the Dyson Hair Dryer Set so expensive?
The Dyson attracted whole staff engineers. It was spent above $70 million on creating. Years of tests, quality materials and assembly, the newest technologies, and other factors - all this influenced the price of the final product.
How to save money on the purchase of the Dyson Supersonic Hair Dryer?
There are a few ways to save money and receive a hairdryer for a low price. You can check deals at the official site or sites-partners (such as eBay, Walmart, etc.). Especially since a lot of special events (Black Friday, Christmas sales, and more) are soon.
But you can find some attractive promo codes and discounts already now at DiscountReactor, for example. Target and Walmart offer free shipping on any Dyson Supersonic Hair Dryer; at eBay, you will get up to a 15% discount on refurbished models (warranty applied); Amazon regularly offers additional accessories and shipping shares.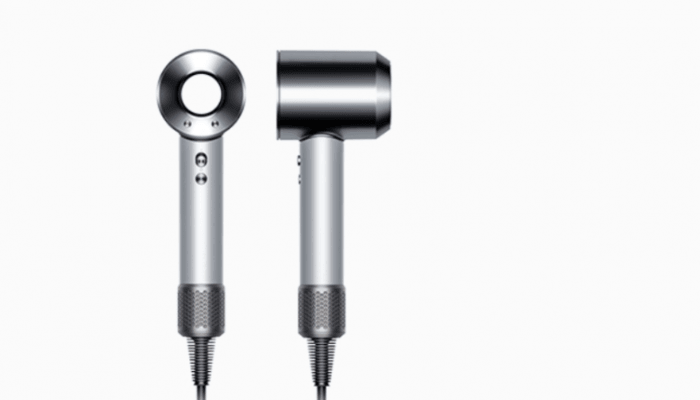 So, as you understand, it is definitely worth it. But you should make a decision by yourself: it all depends on your financial opportunities, needs, or how often you'll use a Dyson hairdryer. However, it's possible to find a worthy competitor if this item doesn't suit you because of your hair type or its cost.