Aidot F2 Pro Floodlight Camera Review and Pricing
When it comes to outdoor security cameras, the Aidot F2 Pro Floodlight Camera is making waves in the market. With its powerful LED floodlights and high-resolution 2K HD video quality, it promises to be a formidable addition to your home security arsenal.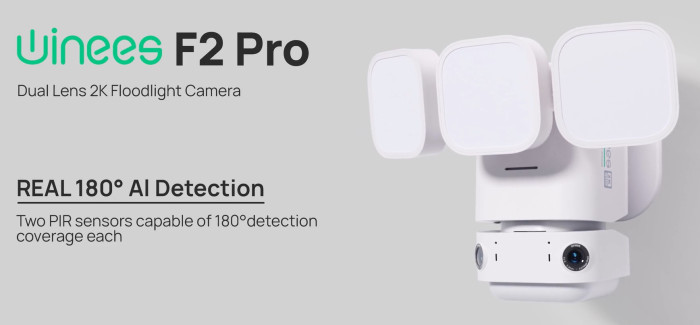 Source: aidot.com
Superior Illumination and Video Quality
One of the standout features of the Aidot F2 Pro is its dual super-bright LED floodlights, delivering a remarkable 3,000 lumens of brightness. These floodlights not only provide excellent visibility in the dark but also act as a deterrent to potential intruders. Coupled with state-of-the-art camera technology, this camera ensures you capture every detail, day or night.
A Comparison with the Competition
In a market filled with options, we decided to put the Aidot F2 Pro to the test and see how it stacks up against other leading outdoor cameras like Ring, Arlo, and Google Nest Cam. Our goal was to assess its performance, ease of installation, and overall value.
Installation Made Easy
Installing the Aidot F2 Pro was a breeze. With the necessary wiring and a suitable electrical source, the process was straightforward. However, it's worth noting that if you're not comfortable with DIY electrical work, it's advisable to seek professional installation to ensure safety and proper functionality.
A Peek Into the Features
Once installed, we powered up the camera and were prompted to update its firmware, a common practice these days. Within minutes, we were ready to explore the capabilities of the Aidot F2 Pro through its user-friendly app.
The app experience was smooth and intuitive, much like what we've come to expect from top-tier security camera brands. One notable feature is the Linked Devices option, which allows you to monitor multiple Aidot cameras from a single dashboard. This feature also enables cross-camera triggers, a useful tool for capturing specific activities.
Testing Night Vision and Motion Detection
We decided to put the camera's night vision capabilities to the test. With its infrared night vision, the Aidot F2 Pro delivered impressive clarity in low-light conditions. Whether it was a well-lit area or complete darkness, the camera's 2K HD video quality left us impressed.
Two-Way Talk is a standard feature in this category, and it worked well for the most part. However, we noticed some interference when background noise was present. This issue is not unique to the Aidot F2 Pro and is a common challenge for outdoor cameras.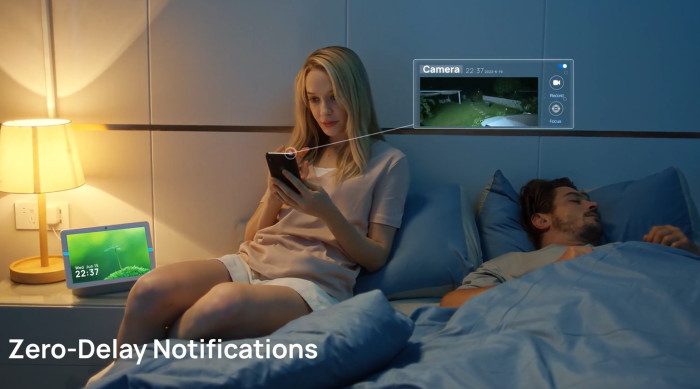 Source: amazon.com
Motion detection, a crucial aspect of any security camera, was handled efficiently by the Aidot F2 Pro. Customizable settings allowed us to fine-tune motion alerts, ensuring we were promptly notified of any activity. The camera's wide field of view captured everything in its path, even from a distance.
Price & Availability:
The Winees F2 Pro is available on its official website and Amazon. Be among the first to experience the future of home security for $158.39 with the exclusive code for DiscountReactor fans: DiscountReactor .
Final Verdict
In conclusion, the Aidot Winees F2 Pro Floodlight Camera is a strong contender in the outdoor security camera market. It combines powerful LED floodlights, high-quality video, and a user-friendly app, all at an affordable price point. While it may encounter occasional hiccups like any other camera, its performance and illumination capabilities make it an excellent addition to any home security setup.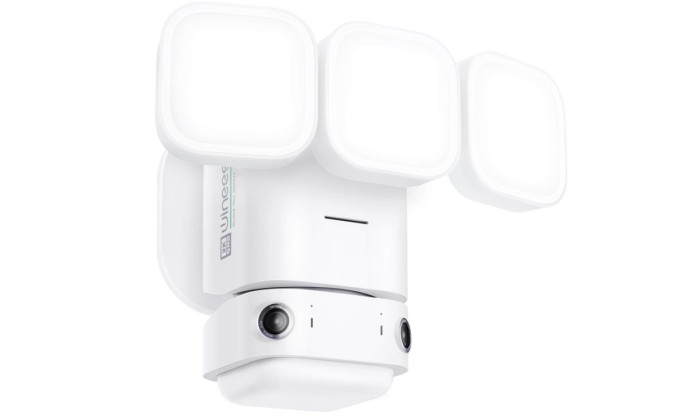 Source: aidot.com
If you're comfortable with a wired installation and seek a budget-friendly yet reliable outdoor camera, the Aidot F2 Pro Floodlight Camera is definitely worth considering. It offers the peace of mind you need to keep your home safe and secure, backed by impressive image quality and illumination. What more could you ask for in a security camera?
In a world where security is paramount, the Aidot F2 Pro Floodlight Camera shines as a beacon of protection for your home.