Get Your Thanksgiving Dinner just for $50 at Walmart
Thanksgiving Day is a perfect time to round up your family and friends for a feast. On this day, we prepare Thanksgiving dinner. We serve the people we love with traditional meals like cranberry sauce, pecan pies, mashed potatoes, and roast turkey, the centerpiece of the dinner.
As befits every holiday, Thanksgiving dinner follows meticulous preparation. You need to bring home all the necessary groceries. Then comes the time to do your cooking magic. Speaking of grocery shopping, would you take the following notion seriously – you can get your Thanksgiving dinner for just $50 at Walmart? Believe it or not, the $50 is all it takes to collect all the necessary groceries at Walmart and prepare your holiday dinner.
One of America's much-loved department stores is offering a deal you won't turn down. From November 1 to December 26, 2023, Thanksgiving meal options at Walmart come at 2021 prices. On top of that, you can put Walmart Black Friday deals to save even more on every meal option and ingredient.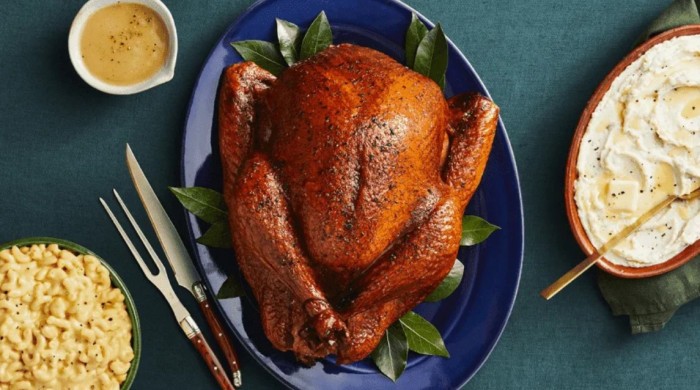 Source: walmart.com
The store is offering two meal basket options:
Quick and easy;
From scratch.
The quick-and-easy holiday meal contains classic options for a festive dinner like frozen whole turkey, dinner rolls, macaroni, and cheese, mashed potatoes, and more. The cost per serving stands at $4.44. You can have 16 servings of this convenient holiday meal for just $49.28. Get your ready-made ingredients if you don't plan to spend plenty of time in the kitchen.
The holiday meal from the ground up suits those for whom cooking is a joy part of the preparation of Thanksgiving dinner. The basket collects items for making sweet potato and green bean casserole, mac and cheese, candied carrots, whole turkey and ham, and more ingredients. Stock up on your ingredients at just $6.41 per serving. The total cost of Thanksgiving dinner from scratch for 8 servings is $51.28. Put your favorite recipes in the drive to cook your perfect family feast dinner from the ground up.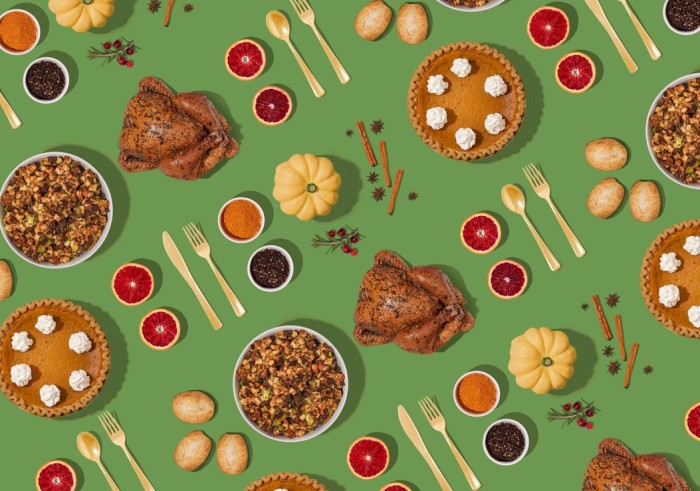 Source: unsplash.com
The Thanksgiving dinner deals will have been fixing the 2021 prices till December 26, 2023. You can also take advantage of the situation and stock up on groceries for Christmas. Shop for your meal options through the app for easy pick-up or Walmart delivery.
On Thursday, November 23, 2023, we will celebrate the harvest blessings of this year. We will share a feast dinner with the loved ones and people we care about, expressing gratitude to Mother Nature and goodness in the world. With the help of Walmart promo codes, you will max out your money-saving opportunities on Thanksgiving meal basket options.