Top Halloween Costumes
People all over the world celebrate Halloween on October 31 however this holiday has been modified and moved away from its origins. Some centuries ago people believed that on the eve of the holiday it was necessary to wear the most terrible things & dress up in terrifying images in order to ward off evil spirits, then now Halloween becomes a party with many sweets & treats, participants try on various costumes, starting with the costume of Count Dracula or Voldemort to cute animals and even trees & plants. The trend of transforming into your favorite characters in TV shows and films is gaining momentum. In 2019, top films included the next Stranger Things 3, Once Upon a Time in Hollywood, Rocketman, Toy Stories 4. On Halloween night, everyone can become a superhero who considers his mission to save the planet or a media personality, for example, rap star or just a fashion world legend.

As a rule, at home suitable things from which you can put together your perfect Halloween costume are absent and, as a result, the question arises: "How to assemble the suitable costume quickly, cheaply and as accurately as possible?". Don't worry, the DiscountReactor team has discovered all the best offers and found out where and which costume can be bought, but most importantly, it has unearthed unique discounts on the top Halloween costumes 2019.
Movie / TV Shows Stars
Steve from Stranger Things 3
Answer quickly! What is the most famous movie trio of 2019? Of course, these guys are dressed up in sailor-inspired things, but baby Steve is still the main conqueror of hearts. This is perfect for both a personal suit and a group one. You need a sailor costume, which you can easily find in Shindigzand get a discount of up to 20% when using a coupon. Do not forget to add a little hairspray, because this is the most important feature of this character!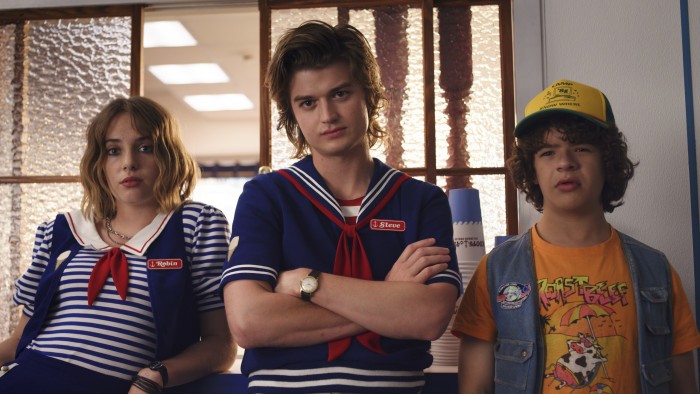 Photo: The Stranger Things 3, Netflix
Margot Robbie from Once Upon a Time in Hollywood
Quentin Tarantino's acclaimed film leaves its mark on Halloween celebrations in 2019. Oh, that Sheron Tate! It was her image that Margot Robbie tried on in the famous film Once Upon a Time in Hollywood, plunging into 60s fashion. A laconic but very stylish look, consisting of a black blouse, a stylish white skirt & white leather boots. NowNet-A-Porter offers all necessary styles with a 15% discount.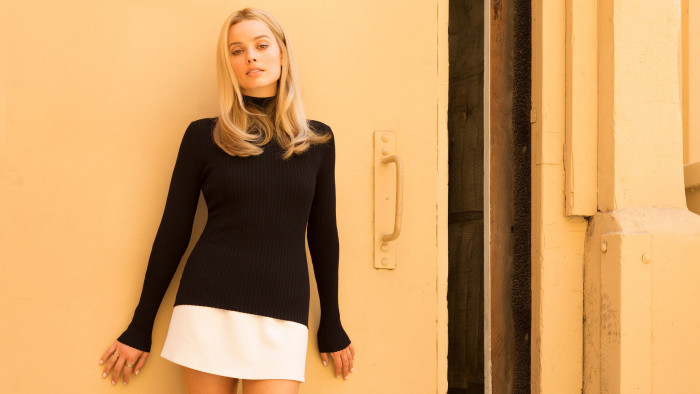 Photo: Andrew Cooper/Columbia Pictures
Elton John from Rocketman
Make everyone doing «Crocodile Rock» this Halloween with Elton John costume. Bring the shiniest jacket, the biggest glasses with rhinestones, and complement all with the most extravagant sneakers. Farfetch is the place where you can collect this look at a discount of up to 30% with a promo code.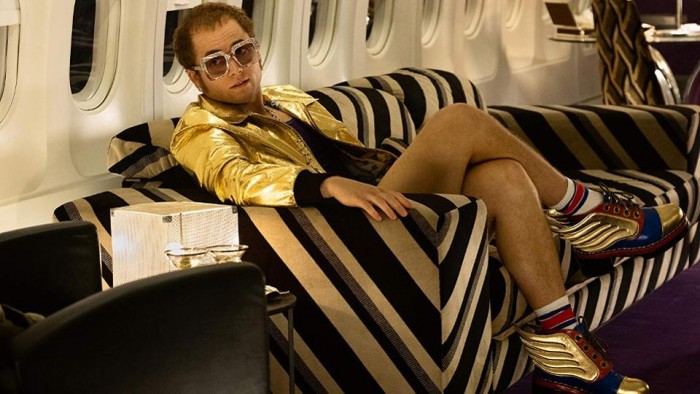 Photo: Taron Egerton as Elton John in 'Rocketman', Paramount
If you don't want to dress up as a real person for this Halloween, check out Toy Story Forky Costume. This is the strangest but the cutest character loved by both children and adults. Repeat the moment from the cartoon appearing at a party when Woody was walking along a dark street with Forky. Visit PartyCity online store and find the cutest and the most ambiguous party costume with a 20% discount.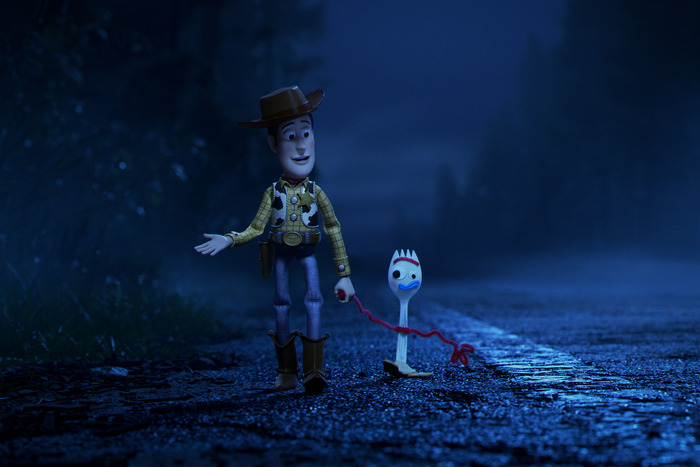 Photo: Forky and Woody in Toy Story 4, Disney/Pixar
Rap Stars
Mix cool rockstar with country cowboy and enjoy Lil Nas X-inspired costume for this Halloween. The main thing that the image turned out recognizable is to choose something in the style of the Wild West such as leather jacket but in bright red, yellow, green or purple. Visit Farfetchand look for something from the Sale category with up to 70% off. We almost forgot, put on a cowboy hat, with which Lil Nas X almost never parted. Explore the Shindigz assortment and you will definitely complement the costume with a 20% discount.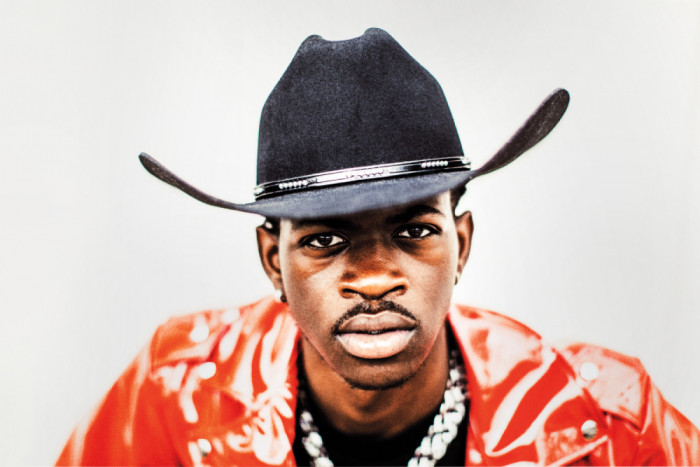 Photo: Lil Nas X in Brooklyn in April 2019, Christian Felber
How to become Kanye West at least for Halloween? Grab a cool jacket, stylish glasses, a massive chain around the neck and of course Kim Kardashian! With everything except the last (unfortunately),the Slam Jam Socialism online store can help. It offers all these things with a discount of up to 50%. Oh, don't forget to add a small but neat beard to complete the image.
Those who want to try on the Post Malone costume have to work hard because his image is not similar to everyone & includes many details. To begin with, this year you won't have to look for a wig, because now Post Malone has short curly hair. To dress you only need Vans, straight jeans & plaid shirt, which you can find at Slam Jam Socialismor Farfetchonline stores. Complement the image with a short-chain made of artificial gold & of course tattoos on the face and neck, which can be ordered or drawn by permanent markers themselves.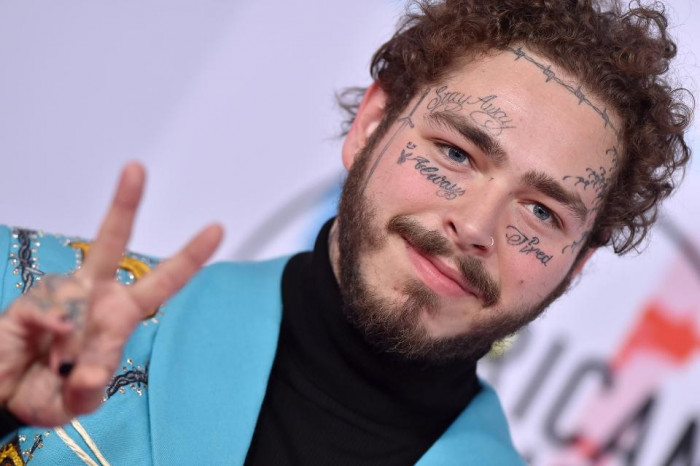 Photo: Post Malone attends 2018 American Music Awards. Photo by Axelle/Bauer-Griffin/FilmMagic
Heroes
Marvel fans would definitely like to try saying "I am Iron Man!" to feel a surge of energy and joy throughout the body. Fulfill this wish on this Halloween. Come to PartyCityand choose the necessary gloves, masks, t-shirts or even the total Iron Man costume with up to 60% discount.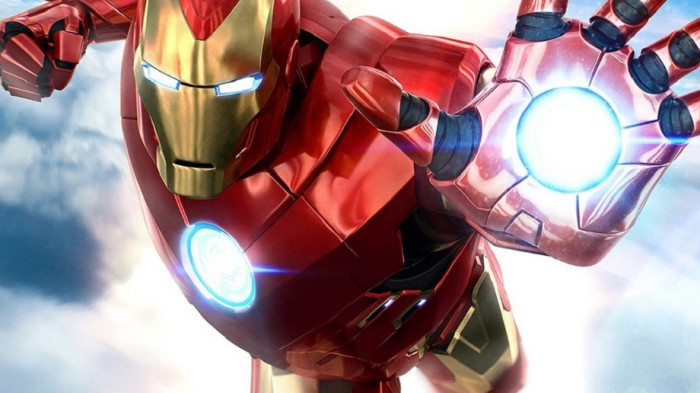 Photo: Iron Man, Marvel
Girls who are fans of Marvel definitely turn their attention to the Capitan Marvel costume, because what could be more beautiful than a superhero woman. Oriental Tradingoffers the largest selection of Capital Marvel accessories & total costumes at a ridiculously cheap price.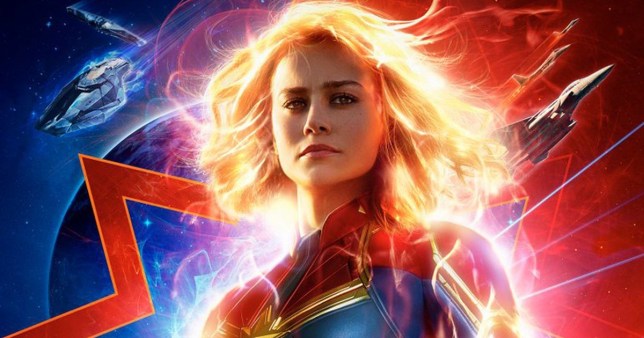 Photo: Capitan Marvel, Marvel
By choosing a Black Panther costume you also become part of the Marvel world. Both men & women can try on the costume of this comic book hero. Now it is easy to get it with up to 40% discount in PartyCity and Oriental Trading.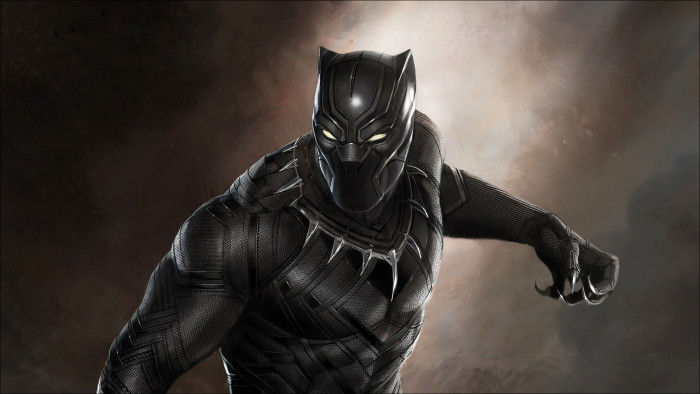 Photo: Black Panther, Marvel
Iconic Persons
In 2019, at a Halloween party, fashionistas appreciate dressing like a style & fashion icon, head designer of Chanel and Fendi fashion houses Karl Lagerfeld. To begin with, find a special white wig, which is part of the style of the designer. Grab a white or black shirt, a black jacket, a tie with a brooch & add black glasses to make the image complete. You can collect this image by visiting the Karl Lagerfeld online store and get there a discount of up to 25% on a jacket and shirt, select the tie and glasses at the Farfetch website with a discount of up to 30%, and then go toOriental Trading to complete the image with a white wig.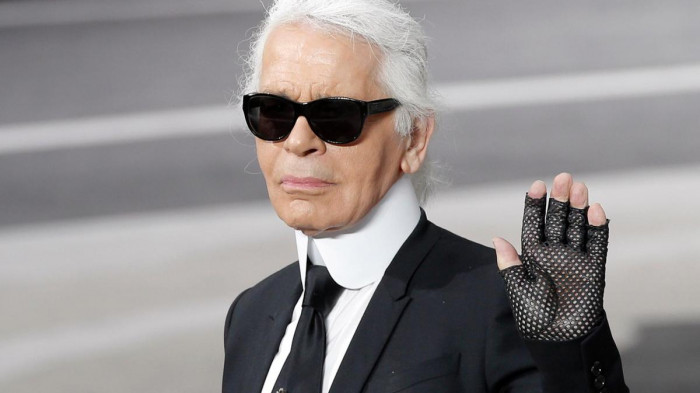 Photo: Karl Lagerfeld, Christophe Ena, File
The most scandalous & the brightest star that can't be ignored on Halloween 2019 is Kim Kardashian. A girl who wants to transform into this star needs to go toBoohoo and choose the appropriate nude or black dress in skin-tight with up to 60% discount. Well, at the party you need to find Kanye West, to complement your image!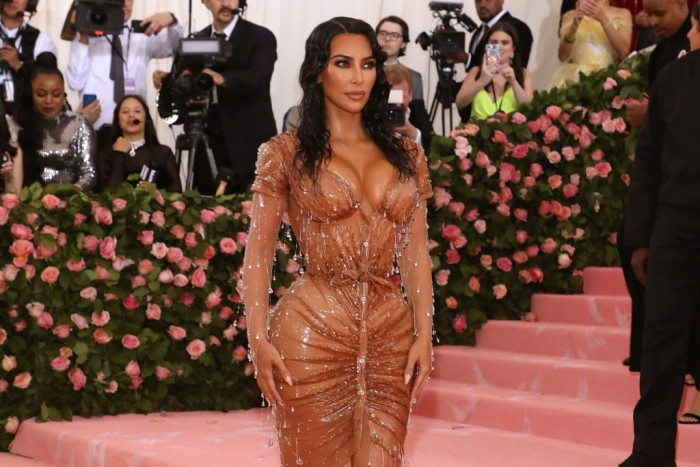 Photo: Kim Kardashian, Taylor Hill/FilmMagic
Many years have passed, but no one can forget the J. Lo chic green loose dress in which she defiled this year at the Versace show. On Halloween 2019 every girl can turn into Jennifer Lopez with a50% discount from Boohoo. Complete the look with accessories and shine at the party like J. Lo in 2000!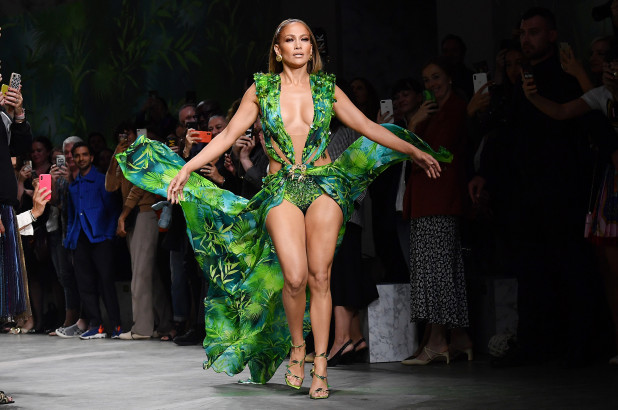 Photo: Jennifer Lopez on the Versace, Getty Images
Transform into your favorite characters and shock & surprise your friends by the resemblance to a famous person or hero at the lowest as possible prices with DiscountReactor team!