Straw handbags for Summer 2017
Do you remember some seasons ago Birkin bags made by Hermes Fashion House blew everyone mind? Rich and famous girls complement any look with this bag: at Summer or Winter, going shopping, on a date in a luxury restaurant or to gym. Nowadays a lot of it-girls may consider wearing Birkin bag for half a decade years in a row as a mauveton. So designers as always volunteered to help snappy dressers. Still, their muse remained Jane Birkin. Well known and admired by millions, an embodiment of French beauty and elegance, Jane Birkin in the 70s promoted straw handbag. She considers it the most comfortable and practice bag, that suits any occasion and any outfit. Looking charming in everything she put on herself, Birkin invited others to follow her example.
Since the 70's penetrate into all fashion trends in 2017, Summer's biggest handbag trend becomes a wicker basket bag. In Summer 2017 you may not only put a sunscreen, shades and phone to it enjoying seaside holidays. A straw basket bag used to be taken to a picnic with your friends and family, throwing stuff like a blanket, frisbee and couple sandwiches. The status of the most graceful bag fashion trend 2017 allows all the fancy girl take a cute wicker basket getting glammed up for a fashion show, bringing a Summer air into the business suit look. Get the straw handbag going for a French style luncheon with girls on a Summer terrace of a neat cafe or to a romantic rendezvous that is supposed to end with a French kiss.
If you still don't have such a straw bag, DiscountReactor team knows where to buy a really good-looking "rustic accessory". Besides that, we gathered a lot of coupon codes and deals that may help you to save a decent sum of money when purchasing a wicker purse or straw carryall.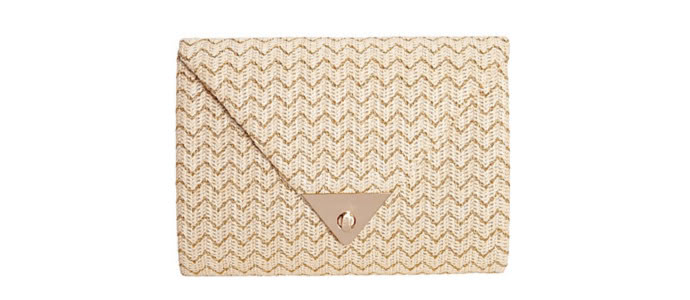 Never thought that straw accessories may be such a chic complement to a gown? Look at this straw clutch. Their golden streaks shine so brilliantly, putting you in the spotlight at any high-ranking event.
Combining two main trends of this Summer, this little tote makes us daydreaming about a plenty of cheerful moments and adventures you may go through together with this bag. It will definitely become your favorite companion.
Large straw tote may become a great helper in everyday life. Wear your casual look and take this tote. It brings the right mood of French Riviera vacation, forgetting all the pressure of working hours.
Very feminine and stylish exemplar. Gracefully put on the elbow, this straw ring-handled straw shows an amazing sense of taste of its owner.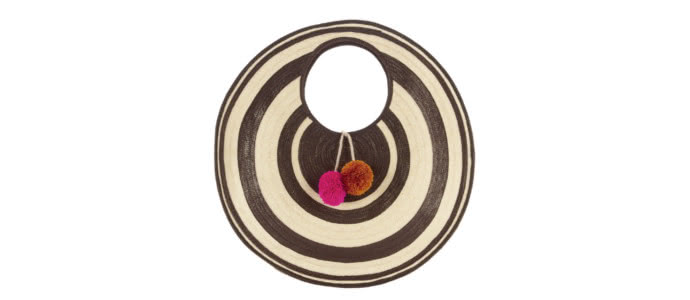 This masterpiece was made for a real trendy who is not afraid to draw the attention of the large audience. Big, striped, with colorful pom poms. Fashion is not for humble beings.