Favorite movie sunglasses
Sunglasses are a must-have for summer. They have become an important part of the tropic season. Sunglasses brings to mind radiant sunshine, beach and fun. A great pair of sunglasses not only protects against harmful solar radiations but can also take anyone from zero to a hundred real quick and boost self-confidence. A pair of shades worn right can make anyone feel on top of the world almost as if they are superheroes with a special superpower. Come to think of it, sunglasses can be said to be a form of superpowers with the megawatt of coolness they confer on the wearer, making the wearer instantly more mysterious and appealing like the star of a blockbuster. Just like in the movies, super cool frames adds character and charisma to any situation.
Below is a list of some sunglasses that bear striking resemblance to the ones worn and made popular by top movie heroes: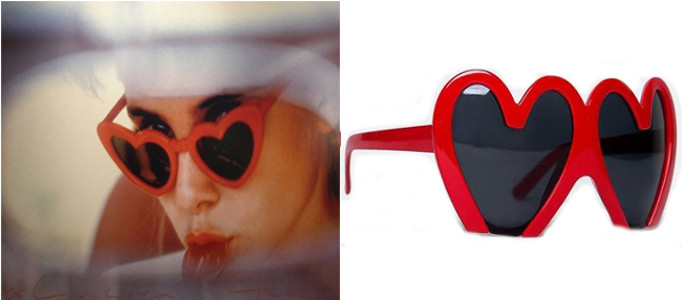 This iconic piece was made popular by the Stanley Kubrick adaptation poster for the novel Lolita by Vladimir Nabokov. It features a red oversize heart-shaped frame made of plastic with dark UV protection lens. Give any outfit a whimsical, playful look or infuse a bit of the sixties in any look with this cheap sunglasses.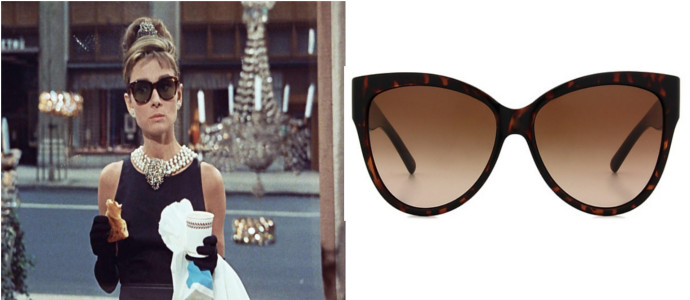 These cat woman inspired shades are the perfect mix of sass and style. They add a sense of boldness and fearlessness to any look. The sunglasses are made of durable and lightweight plastic frame with arms that fit any shape of face perfectly. The frame includes a circular lens with winged edges and long slim temples that are sure to fit the face correctly. It has been designed to withstand tough conditions which make it perfect as an everyday accessory. This sunglass is sure to look nice on people with round or heart-shaped facial structure.
Too weird to wear, too rare to ignore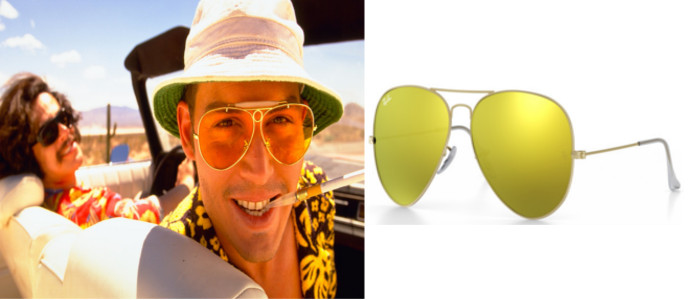 This timeless sunglasses Ray-Ban was introduced in the fifties and has been a hit since. It's catchy gold frames and bridge gives it a stoic, solid look that makes it perfect for both men and women. The aviator sunglasses are a dateless and classical model with a modern Indie elegance that makes them a design staple. It is very similar to the one that was worn by Johnny Depp in Fear and Loathing in Vegas and John Goodman in the Big Lebowski and yellow lenses are at the peak of popularity now. It large lenses is perfect for blocking out sunlight and it thin handles are well suited for most faces. This shade can be worn with absolutely any outfit.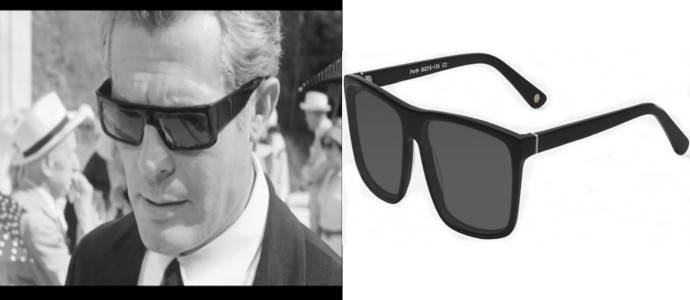 This model has similarities to the polarized sunglasses worn by Marcello Mastroianni in iconic 8 ½ or Tony Stark in the Ironman sequel. The matte black frame gives it a cool, collected look and the silver accents add a touch of sharpness and spirit to any style. This sunglasses will be a great addition to a black leather jacket for that effortless brooding biker look.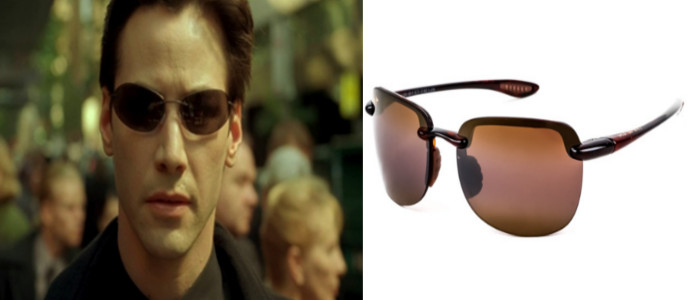 This breed of sunglass is the most popular. They are favored by men of all walks of life. They were made cool when Will Smith and Tommy Lee Jones wore identical pairs in the movie Men in Black and by Keanu Reeves in the Matrix. Many years later, they are still much in vogue. They are common among athletes, bikers, and security agents. This pair of sunglasses goes well with a suit and will fit perfectly on people with a square shaped face and strong jawline.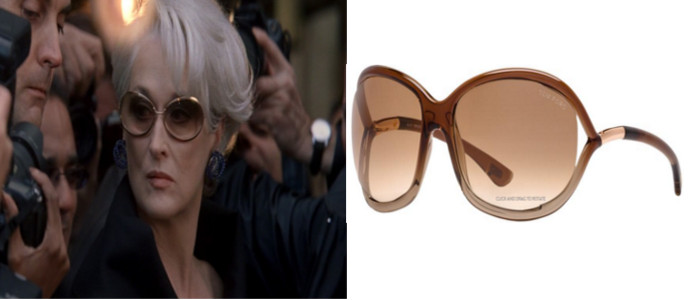 Jennifer by Tom Ford is a luxury best sunglasses that feature bronze plastic frames and large oversize soft square lenses with cut-away edges. These sunglasses share a striking resemblance to the ones worn by Meryl Streep in Devil Wears Prada and is still very much in fashion till date. It fully covers the eyes and under eyes and is a good mask to hide those nasty eye bags. It will be perfect for people with oval or round faces and can be found at Sunglass Hut.
Say hello to my little friend sunglasses
These men's sunglasses feature a 4 base Polycarbonate shield lens and Grilamid Frame in a stylish design. Its features are similar to the ones worn by Al Pacino in the Scarface or cyclops from the x-men series. The frame goes all the way around the face with dark lenses that provide protection against UV rays. The large fit makes it the best accessory to make the face appear bigger and it sleek flat look enhances the natural lines of the face. It is perfect for men with square facial structure.
That is the shape of my heart...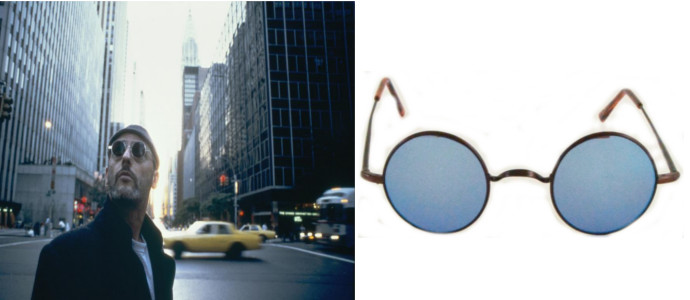 These unisex sunglasses is a great addition to any collection. The round frame fits all face structure and the thin temple gives it extra swag. The classic round shape is similar to the ones worn by characters including Harry Porter and Leon in the movie professionals. Channel the spirit of the sixties in this sunglasses and get a taste of the hippie lifestyle. These glasses give wearer chic and edgy look. It is suitable for all outfits and facial structure.
Sunglasses have been a favorite among the in-crowd as well as among top movie heroes and heroines. In fact, they are an indispensable summer accessory. Use this glimpse into some of our favorite sunglasses to make choosing the right glasses an easy fit.