CyberChimps Club Review – 69 Themes and 7 Plugins for an unbelievable price
The urge to discover proficient themes and plugins for a website never seems to subside, isn't it? Irrespective of your profession and job, if you own a WordPress website, the need to have such tools that'd help you till the very end increases even more. In such a scenario, nothing would turn out to be as amazing as having a WordPress themes club that allows you to use a variety of themes and plugins whenever you'd need.
Here is one such club by CyberChimps that you can sign up for. So, if you're thinking to buy any club membership, this one would help you to a great extent. Here's an in-depth review to help you assess how helpful this membership can be for you.
What Is the CyberChimps WordPress Themes Club?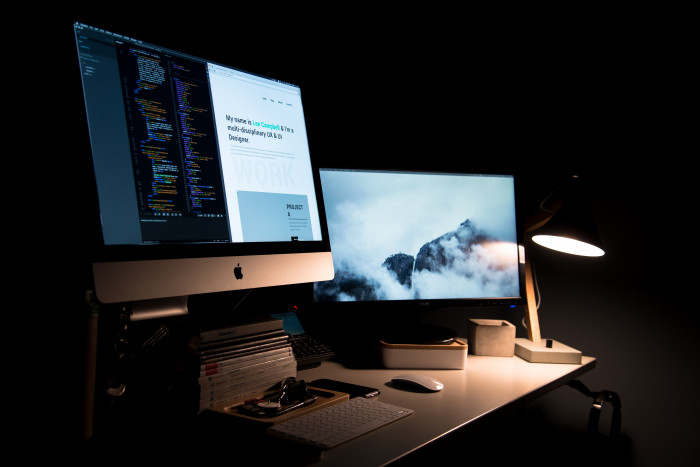 Trusted by a wide range of customers and WordPress across the world, CyberChimps is a platform that brings professional and good-looking themes along with efficient plugins to fulfil your requirements. And, for those who desire to have a complete collection, the club membership of CyberChimps would be a perfect choice. By paying a certain amount, you can access a variety of themes and plugins for an entire year.
Not only that, but you can use these tools for unlimited websites and both personal and commercial commitments. What else would you want, right?
Who Can Use CyberChimps Club Membership?
Irrespective of your requirements, if you're a professional looking for an eCommerce WordPress theme, or a business owner wanting to develop a significant website for your brand, this membership caters diverse needs and demands of:
⦁ Website Owners:
Whether you own one website or many of them, having access to this membership will help you in time of need. Along with renovating the existing sites from time-to-time, you'd be able to develop a new one without thinking much.
⦁ Freelancers & Agencies:
Considering how this membership plan allows you to use tools for commercial purposes, it's an excellent start for freelancers and agencies. With one year of subscription, you can fulfil the needs of several clients at once.
Reasons to Join the CyberChimps Club?
Although the list of resources that this club is providing would be enough for you to choose this membership, yet, there are other compelling reasons as well that would help you make up your mind.
⦁ Premium Themes & Plugins:
This club offers you a variety of premium WordPress themes that are retina optimized and keep the security up-to-date. Moreover, this club also comprises different plugins, efficient enough to help you achieve your set goals and objectives.
⦁ Introduction of Mobile Friendly Themes:
Over a period of time, CyberChimps keep introducing new and advanced themes. They're mobile friendly and come equipped with all the major features and functionalities that you'd need to keep the site up-to-date.
⦁ No Restriction on Usage:
As mentioned above, this club membership of CyberChimps doesn't come with any limitations when it comes to their themes and plugins. You can use them as many times as you want and for any purpose that you'd have as well.
⦁ Extra Resources:
This membership doesn't limit its offerings to existing themes and plugins. But, you can also get more resources, such as infographics and stock pictures, worth $349. That's quite appealing, isn't it?
⦁ Ultimate Trust and Prompt Support:
The fact that CyberChimps has more than 150,000 users would be enough to let you choose this club membership. Apart from that, the team behind this club ensures that you get utmost and prominent support whenever you come across a problem or query.
Categories of Themes Available in CyberChimps Club:
CyberChimps has managed to arrange a variety of themes in relevant categories. Thus, according to your requirements, you can choose the category as required. The ones that you can find in this club include:
⦁ Latest Themes
⦁ Popular Themes
⦁ Blog Themes
⦁ WooCommerce Themes
⦁ Business Themes
⦁ Magazine Themes
⦁ One Page Themes
⦁ Portfolio Themes
⦁ Free Themes
⦁ Other Themes
Popular WordPress Themes from CyberChimps:
As mentioned above, there's no lack of themes available in the membership plan of CyberChimps. Here are some of the most used and popular themes that it provides:
1. iRibbon Pro 2: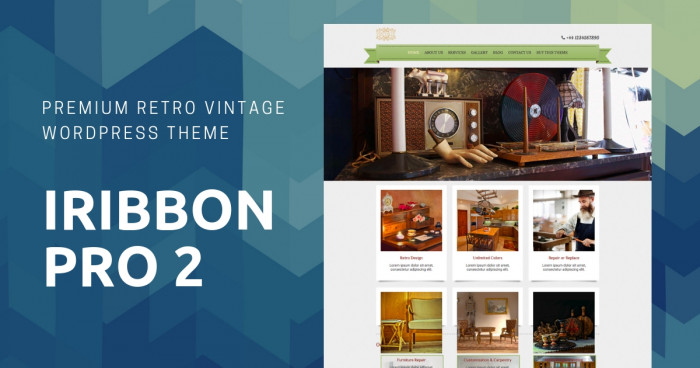 This specific theme in their list is for those who wish to develop a vintage styled website. This retro-styled WordPress theme is elegantly designed and provides elegant features along with satisfactory functionality.
Being SEO friendly and mobile ready, this theme has everything that you'd want out of an advanced theme. It comprises several elements, such as contact us form, testimonial area, sticky header, and much more.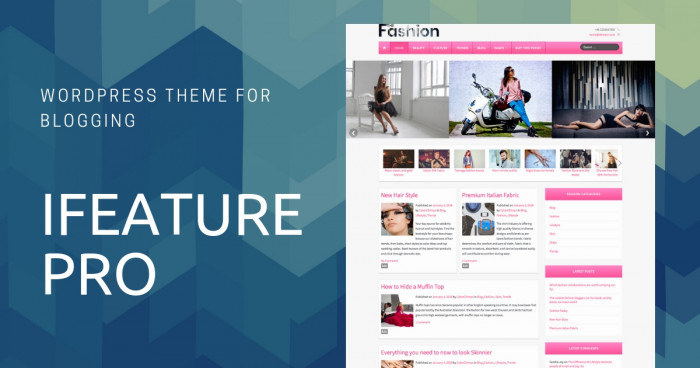 Next on the list is this premium responsive WordPress theme that's perfect for blogs. Thus, if you have or are thinking to come up with a blog that deals in lifestyle, photography, fashion, travel, and food, this theme will help you with designing to a great extent.
Right from CyberChimps slider to the Twitter bar, portfolio, callout section, drag and drop, etc., this theme comprises a lot of features. And then, it's SEO-ready as well so as to help you rank higher on search engines.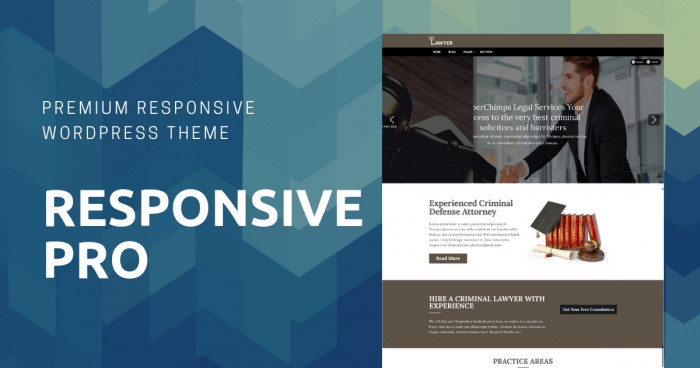 Responsive Pro is one such theme that comes with simplicity and elegance at its best. This appreciated theme is pretty easy when it comes to installing and setting up. There are different controls that you can use to create such a look that'd make your site stand out from the rest.
If you'd wish to post content from external sources, this theme provides the export option. And then, there's a slider that you can post on the homepage amidst other options and elements.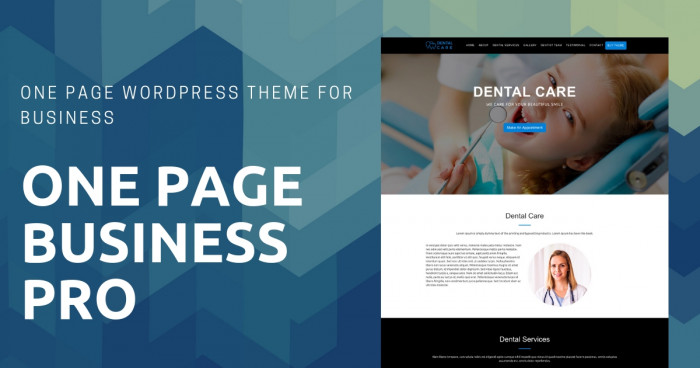 As you can decipher from the name, this specific theme helps users design a one-page website. Thus, if you're dealing with IT, online services, software, and other similar businesses, this theme can be quite ideal for you.
This responsive theme also provides the page-scrolling effect, header with logo, social media icons, and other elements to suit your requirements.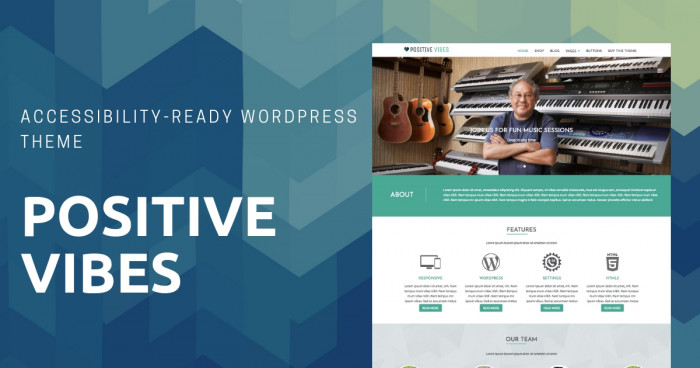 Another one from the popular themes of CyberChimps is this Positive Vibes. Coming with a clean and simple interface, if you're running a small and medium-sized business, this theme would be perfect for you. It's responsive as well as SEO-friendly.
Additionally, it's also WooCommerce compatibility. It provides an array of features and let you have complete customization freedom.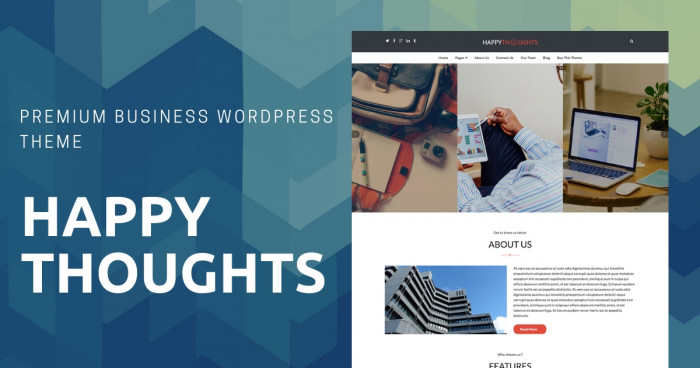 Last but not least, this WordPress theme for business is quite efficient for your business website. Irrespective of the nice you operate in, this theme can be suitable to please you from all aspects and ends.
It's completely responsive and SEO-ready to help you get a considerable rank on Google. And then, it also includes varied drag and drop elements to improve your website's aesthetics further.
Popular Plugin from CyberChimps:
Keeping the list of themes aside, with the club membership of CyberChimps, you can have access to a variety of plugins as well, efficient enough to help you fulfil different objectives and goals.
Amidst seven popular plugins that CyberChimps offers, WPLegalPages is one of the most considerable plugins.
⦁​ What Is WPLegalPages?
For a newly-developed website, having updated legal pages is something that you cannot take for granted at any cost. Or else, the consequences may land you up in grave troubles. It can cause you monetary fines along with the hampered brand image.
To avoid this situation, CyberChimps has come up with WPLegalPages plugin that you can use to create any possible policy page. It comprises 25+ prebuilt templates, designed under the precise guidance of relevant authorities and internet law specialists. Be it a Privacy Policy or a Disclaimer page; this tool can help you design almost everything.
CyberChimps' Latest Best Premium WordPress Themes Club:
As enormous as WordPress is if you think of counting upon the numbers of themes, both free and premium, the result is undoubtedly going to be humongous. What seems to be fascinating is that with every passing day, developers from all around the world keep adding more to the already extensive list of themes; thus, providing you with more options than ever before.
It can be a tiresome task if you had to find one reliable and supportive theme to build a gorgeous website. To help you out, CyberChimps list down all the fantastic themes available out there. Moreover, they keep updating these themes from time-to-time to remove bugs and other problems.
Cost of CyberChimps Club Membership:
With this membership, you're going to get a yearly subscription that would cost you $97. Exclusively for DiscountReactor subscribers, we are giving you aflat 20% off on CyberChimps Club Membership. Use special coupon code "DR20" on the checkout page to claim your discount.
Wrapping Up:
In the end, if your job compels you to buypremium WordPress themes it's better to invest in this membership at once. Indeed, the offer is quite attractive for individuals, professionals, as well as agencies.
So, without any further ado, it's time to visit their website and subscribe for this club plan.