All Saints' Eve Deals
The most expected fall holiday in America is Halloween. It's time when you may mess around in various costumes, frighten passersby, and just have some fun. Everybody decorates houses with main symbols like jack-o-lanterns, skeletons, webs with spiders or other. Streets are full with trick-or-treaters, unrecognizably dressed youth & of course horror spirit. No matter you're hosting a party, going to a festival or just want to be alone watching a movie, you should be prepared for this celebration. Lucky you are, our team has made a list of main attributes & online shops where you may buy them.
Costumes
It's hard to imagine this horror holiday without people wandering in festive costumes. Boys usually choose favorite characters, such as Superman, Spiderman, Batman, girls prefer princesses, witches or animals. This year, I guess, kids will wear Black Panther, Jurassic World Dinosaurs, Wonder Woman, Star Wars, Avengers, and other. These & more you may buy at Costume SuperCenter using 25% coupon code or Costume Discounters w/ promo code for 25% OFF your order.
At these stores, you find also adults' outfits. But in case you want more, visit Miccostumes.com. It offers up to 80% + extra $5 OFF cosplay costumes.
Don't forget about your pets. Grab 50% OFF Halloween Collection at Petco. Buy costumes & toys for your beloved cat or dog.
Candies
Be ready for another Halloween tradition of trick-or-treating. Walking from house-to-house, children & adults usually ask for treats. So, if you don't want to suffer from tricks, stock up on lots of sweets. By the way, CandyStore offers 11% OFF sitewide including wrapped, sour, chocolate, hard candies, lollipops or much more products of any color & taste. To remember your childhood, visit Old Time Candy providing old-fashioned & retro candies with up to 15% discount code on your purchase. Harry Potter fans should definitely check Jelly Belly Candy Company & use coupons giving up to 15% OFF everything. I'm sure, kids will be happy to get jelly beans of unique tastes.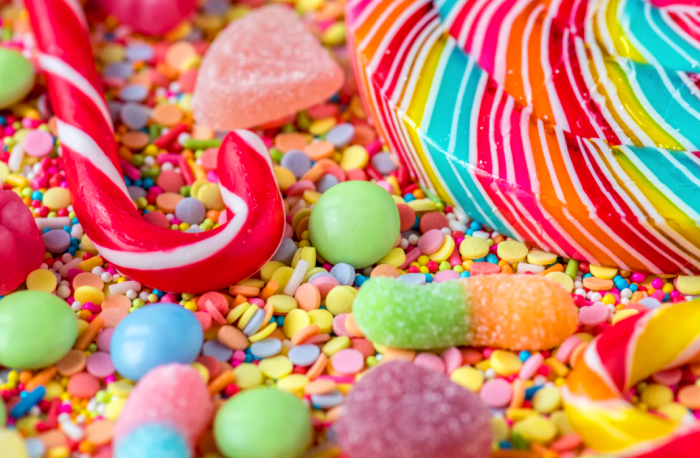 Decor
To enjoy the scary spirit, find themed decorations.
First of all, you need to buy a pumpkin & create your spooky Jack or a ready-made jack-o-lantern. Examine Shindigz assortment, as it gives 20% coupon for all Halloween items + $15 OFF $79 spent.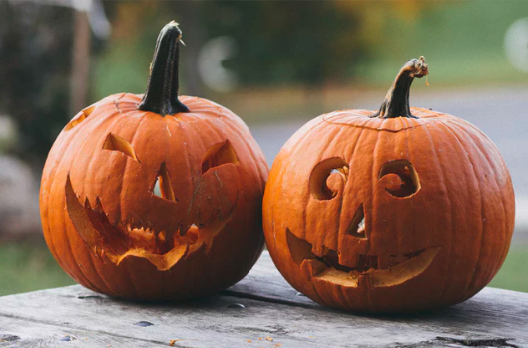 Then you also have to decorate your front porch. Besides all those previously mentioned shops, visit Oriental Trading. It carries not only a wide range of decorations but also good ideas & tutorials helping ornament your house properly. Receive 50% OFF decorations, party supplies, and favors.
Hosting a party, you need to work on home transformation thoroughly. Michaels is a real trove of diverse Halloween Decor. Pumpkins of all sizes & types, themed baking items, party supplies, floral decorations, crafting, lighting, horror miniatures, crafting, spooky town, and much more including smallest details are on sale now.
Don't forget to call your friends for the spookiest party of the year. Choose invitations at Paper Source providing 40% discount or easily create your own ones at Evite. I personally recommend the website because you select the layout, then just add some information, and voila your cards are ready to be sent.
Check out Halloween Deals & Promo Codes to save more!
Halloween movies
Oh my God, almost forgot one more pleasant thing about the holiday. Cozy up to your bae, best friend or just pillow with a big bowl full of candies and watch a horror film. Here is the list of the most suitable ones.
Casper
The Nightmare Before Christmas
The Addams Family
Paranormal Activity (of course)
Keep calm and enjoy the spooky night!