Shoes every man should have this Summer 2017
Designers this year seems to have a very good time inventing new shoe styles. Warm season gives them a great space for a fantasy. There are plenty of new hi-tech fabrics and materials that look extremely innovative and fancy. And at the same time, they bring new valuable characteristics to the shoes such as lightweight, wear-resistant, and recyclable quality. Do you look at all these new shoes at magazines sheets, numerous showcases and even at the feet of people that you consider to be your fashion guru and feel confused? If you want to look stylish, but can't determine whether to buy a new pair or be too extravagant, then this article may help you decide which pair will replenish your closet this Summer 2017.
1. House Slippers
The courageous trendy will most likely flaunt and make fashion-aware people jealous and at the same time shock everyone else by wearing house slippers on cities streets. Best of all slippers match the dress suit, but it's better not to mix it with pajama suit, cause someone may call a doctor. Anyway, in such a pair you will definitely be in the spotlight. Great instances you can find at Luisaviaroma. There are for example slippers with a beautiful Sakura embroidery complemented by a hairy heel or slippers with a furry bob by Gia Couture, and The Kooples slippers that despite their minimalistic form look precious due to snakeskin ornament.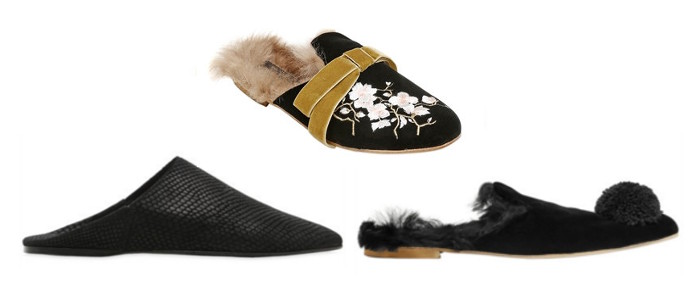 2. Sandals
If you are a rare kind of man who is not afraid of taking off his socks and maybe show a little foot, then you will be happy to know that sandals are one of the top shoes this Summer. Especially slide sandals. Now you can wear them not only when you are going to swim at the pool, but also when someone throws a party at the pool or even at the office. We recommend you to visit 6pm while searching for sandals and pay special attention to rubber Tommy Hilfiger styles, futuristic Marni models and of course new vision of gladiators sandals like Calvin Klein pairs.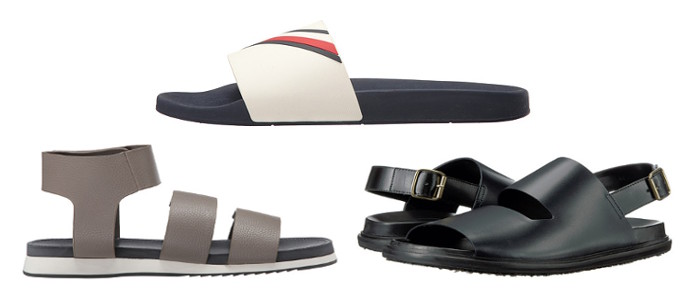 3. Sneakers
Tell us the truth, how many pairs of sneakers you have already collected? Yes, we know it is so hard to stop buying them. It's so easy to become sneakers addicted because they are so comfortable to wear, looking cool and now you can put them on your feet for almost every occasion. A large variety of favorite brands and exclusive models you can find at Sneakersnstuff shop. At summer your feet will feel cozy in bothmesh with neoprene finishing sneakers and classic leather styles. Enrich your wardrobe with bright colors and weird forms.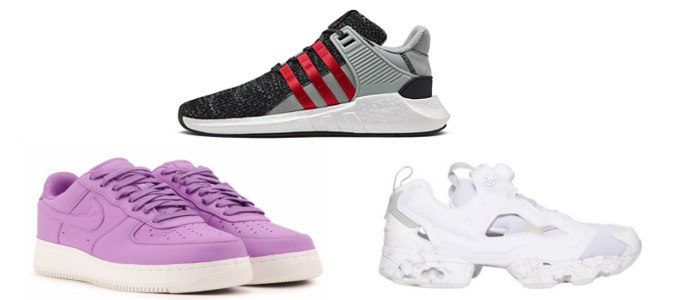 4. Training Shoes
Another one trend of Summer 2017 - high-top shoes made of knitted nylon. These are shoes that get off from treadmills and jogging tracks and look like the sole was just tied by a shoelace to a sock. This year they amaze us with their popularity in casual look of modern fashionistas. Puma has a great collection of outstanding representatives of such shoes. Meet them with a round of applause.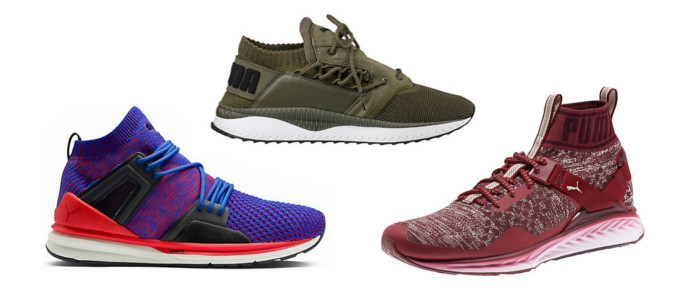 5. Espadrilles
These type of shoes was invented by a worldwide famous company Toms. And it's still popular among fashion bloggers and just men who value canvas shoes in which their feet never feel stuffy. In light and convenient espadrilles that you can purchase at Journeys you may not only float like a butterfly but also their low cost let you pick up a pair to match every shirt you have.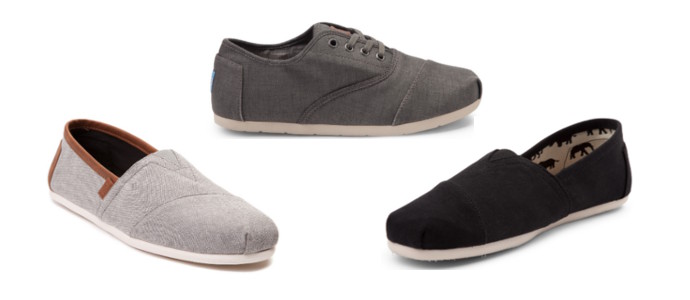 6. Loafers
Loafers hit podiums not the first Summer in a row. They have mystical powers to make a casual outfit with shorts look elegant and the other way round they attach a hint of the marine slowness of your lifestyle even if you wear them with the dress suit. So, this year the most attractive and fresh looking loafers you can find at Brooks Brother store. They have amazing specimen forms in their collection such as bright red loafers with frisky tassels, shining crocodile-skin loafers or suede loafers on an innovative sole. Your choice.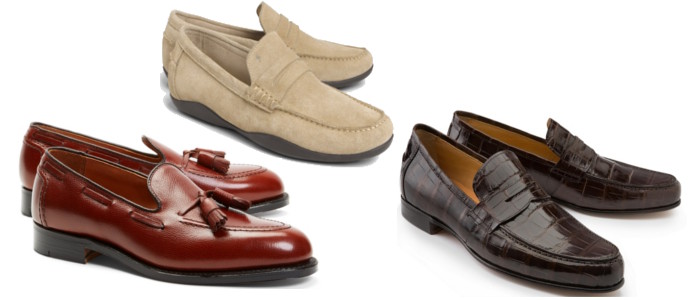 7. Oxfords
Have you heard that gentlemen prefer blondes? It is outdated information. This Summer 2017 all the gentlemen prefer fashion oxfords. At Allen Edmonds online store you can find originally made in the USA out of great quality leather models. It is boring classic and you already have a pair to wear them with a suit on black tie events, you might say. But we may assure you that there are a plenty of interesting models that will add a harmony of elegance and a bit of extravagance to your look. Choose styles with a contrast sole, wedged rubber sole or with the sharp toe. Perforated or not, both will match perfectly to your fashionable clothes.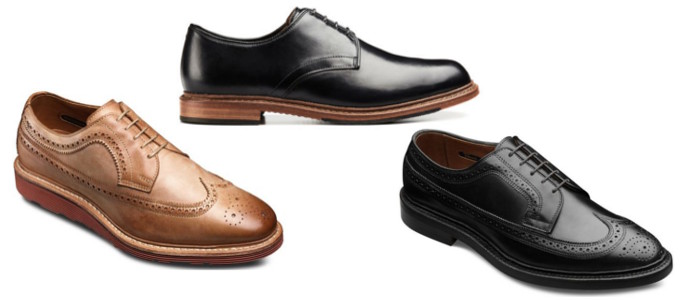 Online shopping is much better because of the number of shoe styles that can't fit any store and the speed of new collections appearance. So, we can highly recommend visiting one of these shops to feel a terrific freedom of choice. DiscountReactor coupons will also help you to minimize your spendings. Enjoy!