Create Your Perfect Autumn Look Under Budget with Walmart
Embrace the beauty of fall's warm palette. 
Fall captivates a beholder with its unmatched beauty. The leaves are changing color. If you happen to have maple trees nearby, you would be wrapped in the enchanting spectrum of orange, russet, burnt umber, ochre, garnet, scarlet, and in-between hues. Don't clamp your iPhone in your palms – let this camera do some photo shooting. Stock up on Insta-worthy photos of the changing palette of fall.
The air gets crisp. Days get shorter. We heed the call of autumn to create an ambient atmosphere and share the joy of good things with good people. Fall lifestyle chimes in with fuzzy blankets, hot chocolate or cacao, glowing scented candles, chunky knits, and more autumnal vibes. Though being wrapped in a cozy blanket with a book on the lap sounds like an awesome idea, the multicolored burnt hues and crisp air are way too irresistible temptation. 
Creating your perfect autumn look on a budget.
Go out and embrace the beauty of this enthralling season. Pick up ripe and plum apples, go to the pumpkin patch, or simply stroll along a park and soak up the still-warm sunlight sifting through the autumn-burnt canopy of tree crows overhead.
For your outdoor activities, we've rummaged through Walmart, handpicking autumn fashion items to help you create your perfect autumn look on a budget.
Cutout Maxi Dress from Sofia is an illustrative example of the fact that autumn fashion doesn't boil down to tall boots and chunky knits. The dress comes with colorful floral prints, and slightly puffy romantic sleeves with a sheer finish. What a mesmerizing wonder this one-piece is. The elastic waist boosts your comfort. Cutout details are a flirty cherry on the cake of this charming awesomeness of a dress. Use the Walmart promo code to get this effortlessly chic fall piece at a discounted price.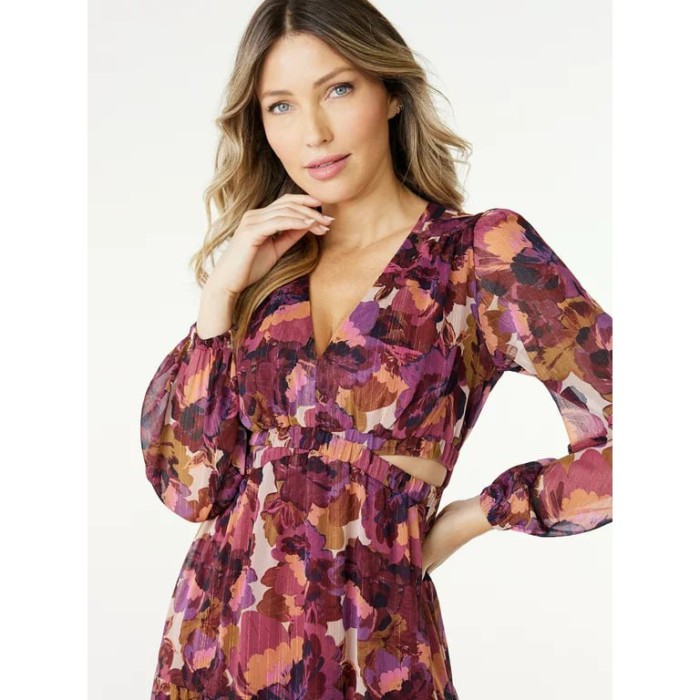 Source: walmart.com
Surfing fashion novelties of the fall collection, you stand a good chance of bumping into Time and Tru Women's French Terry Cloth Blazer. This lovely piece of fall fashion is a new look at an old favorite. The perfect finishing touch of the blazer dances in tandem with joggers and jeans. Check coupons for Walmart to get this best-selling autumn piece of clothing at a good-looking discount.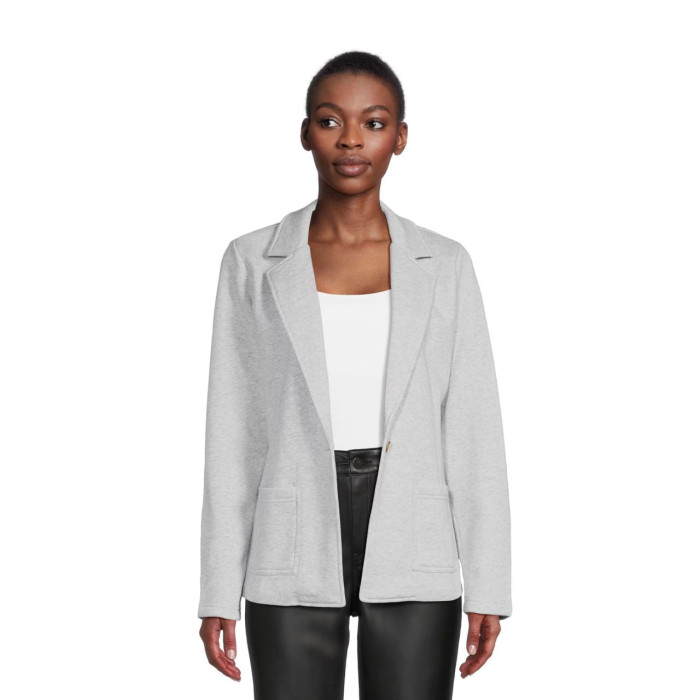 Source: walmart.com
The soft vegan leather with gold-tone hardware hangs on a detachable long shoulder strap. Let's introduce the Dasein Women Tote Vegan Leather Shoulder Bag – the key to your luxe look. Grad the top of the handles, arm through, or strap over the shoulder – you can adjust the bag to your look in a variety of ways. The delicately textured leather dyed in rusty brown matches the colorful autumn landscape around you.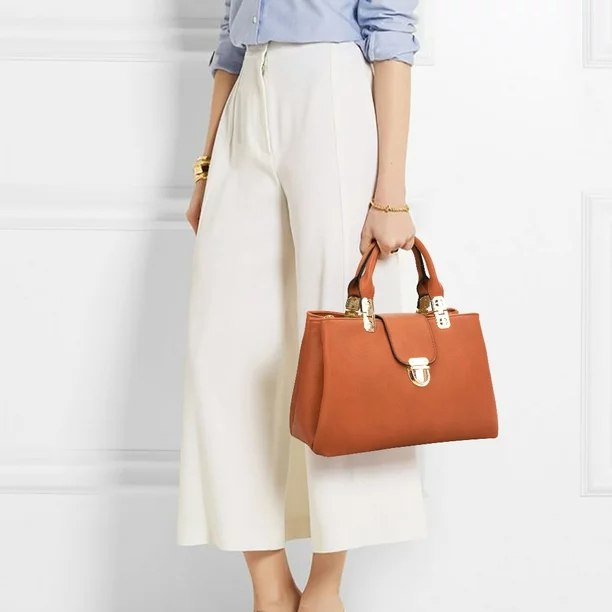 Source: walmart.com
Autumn heatwaves have been known to hit as far as late October. You ought to wear a breezy and light skirt for those lovely warm days. BCBG Paris Tiered Mini Skirt features ruffled tiers, an easy pull-on style, and vintage-inspired prints. Pair the skirt with leather soft leather booties and tights when the days turn chilly. The effortlessly chic skirt qualifies for free Walmart delivery if you shop as a Walmart+ member.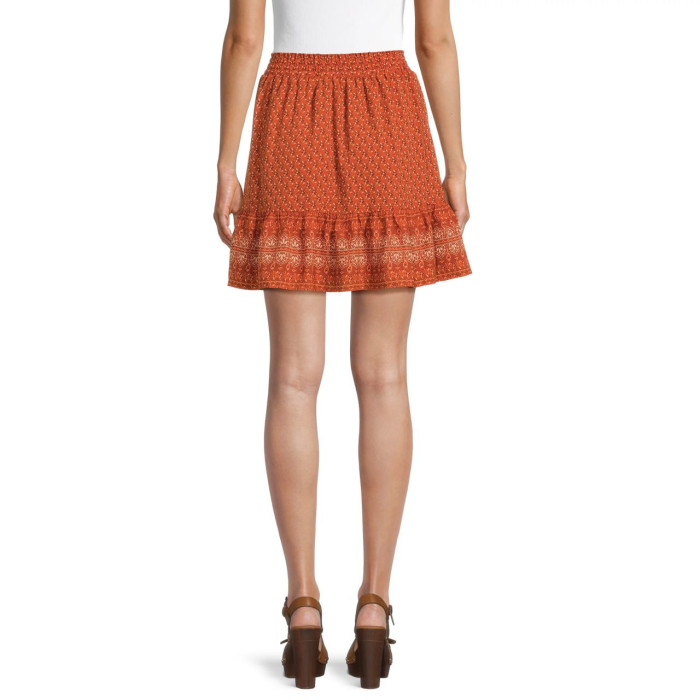 Source: walmart.com
Refreshing your autumn wardrobe can never be complete without the timelessly classic picks. Time and Tru Women's Ribbed Tunic Top is an essential piece for fall and winter. Simple and elegant, the tunic features a relaxed fit and brushed ribbed fabric. The garment pairs with leggings, pants, and jeans for a variety of occasions – chill-outs, dates, travels, parties, etc.
Source: walmart.com
Denin is an all-season fabric that paves the way for clothing for various occasions and purposes. You will be head over heels in love with denim the moment this dress comes into view. Time and Tru Denim Mini Dress makes an easy-breezy item to put on whenever fall pleases you with a dry sunny day. Top the dress with a handbag and booties for a casual look. Adding a pair of sneakers and a city backpack, you will get a great combo for exploring urban terrains. Made with 100% organic cotton, the dress will keep you dry and wrap you in coziness throughout an active day.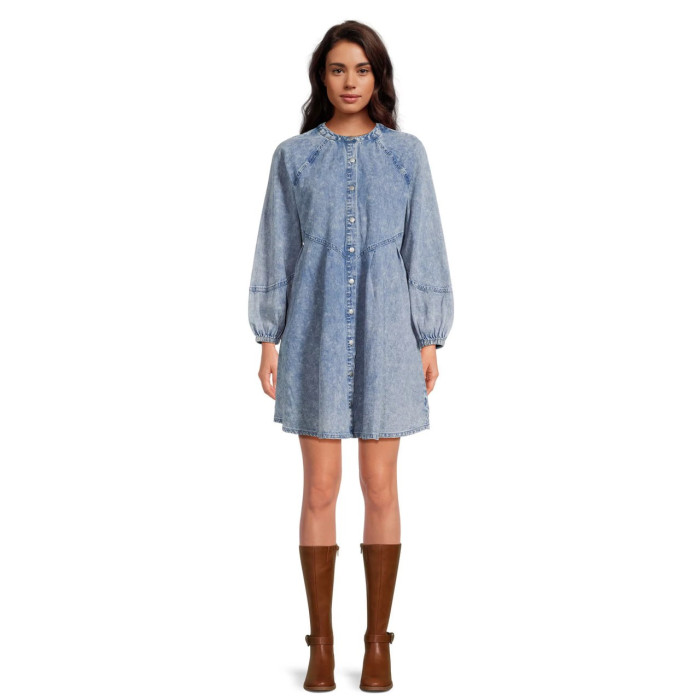 Source: walmart.com
Madden NYC Women's Chain Accent Loafers will become the centerpiece of your autumn shoe collection. They come along easily with all bottoms, from skinny jeans to wide-leg sweatpants. Made with soft faux leather, the shoes feature a cushioned footbed and a flexible outsole. Awesome-looking and comfortable on your feet, those timeless wardrobe staples will keep up with even your busiest days.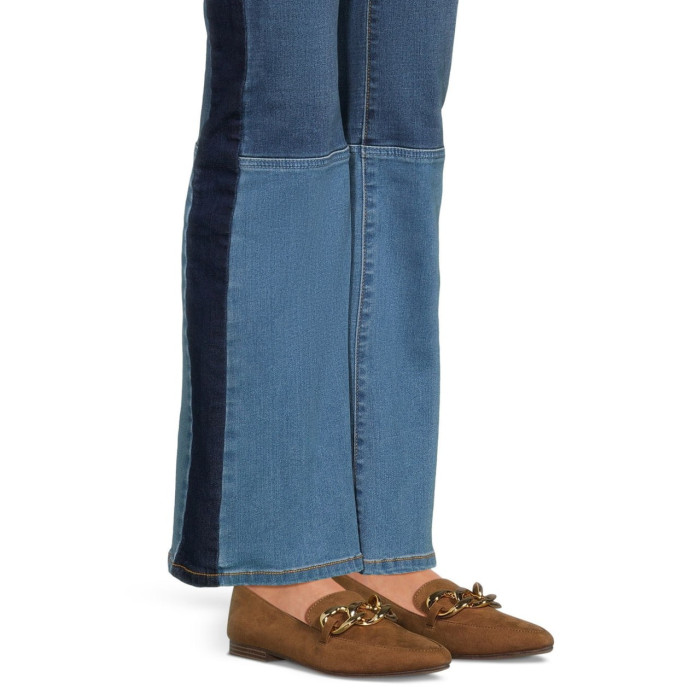 Source: walmart.com
The bottom line 
Autumn wins our hearts with its majestic beauty as the shades of green transfigure into a colorful canopy of yellow, orange, red, and everything in between. It is a perfect season for casual strolls, get-togethers, and whatever outdoor activity you can think of. Shop Walmart online to refresh your autumn wardrobe without breaking the bank. With the autumn look essentials handpicked above you will make autumn, the time of cooler temperatures and crisp wind, a sheer joy to savor.