Web Browser Extension DiscountReactor
This is a simple and quick way to find the needed discount and save on order without switching between browser windows. The extension shows promo codes and offers to use them when you buy online. There are available promo codes from more than 6000 stores at the extension presently.
How our extension works:
Step 1 – Click on the icon of the extension, indicated by the DR symbol on the store page.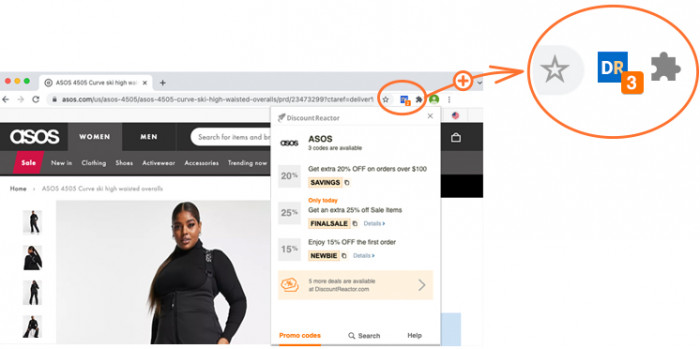 Step 2 – In the opened window, copy the needed promo code and use it for your entire order.