Top 10 Must-Haves You Should Buy at Walmart
Walmart is a bulwark of easy online shopping and low prices
Walmart is among those brands that need no introduction. The very mention of this retailer's brand name in a conversation is sufficient. At Walmart, online shopping is always a sheer, budget-friendly pleasure. Easily navigating Walmart's website, you can find all everything you need, from groceries and bodycare to electronics and automobile spare parts, in an effortless fashion. 
Once upon a time, in 1962, it was just a small discount retailer that opened its doors to dear visitors in Rogers. More than half a century later what saw the world as a small store swelled into an immense international corporation with thousands of stores spread across the United States and the rest of the world. But one thing remains the same. It is still a discount retailer that pleases its customers with a low-price guarantee, an unstoppable torrent of deals, sales, and longed-for Walmart promo codes. 
Walmart's Top 10 Must-Haves
There is almost nothing you can find somewhere else, but not at Walmart. But the reason you head straight for Walmart in many cases is something you cannot always find elsewhere. That something is a discount. We have handpicked the list of Walmart's top 10 must-haves that you can buy in a budget-friendly way. 
1. Bananas. It sounds a bit banal. But a banana is one of Walmart's selling items. People love a banana for the extensive array of health benefits this fruit delivers. That's why the store sells over 1.5 billion pounds of bananas yearly. Use your Walmart login to access your account and add bananas to the list of your favorite items. Banana price point can go as low as $0,25 per pound!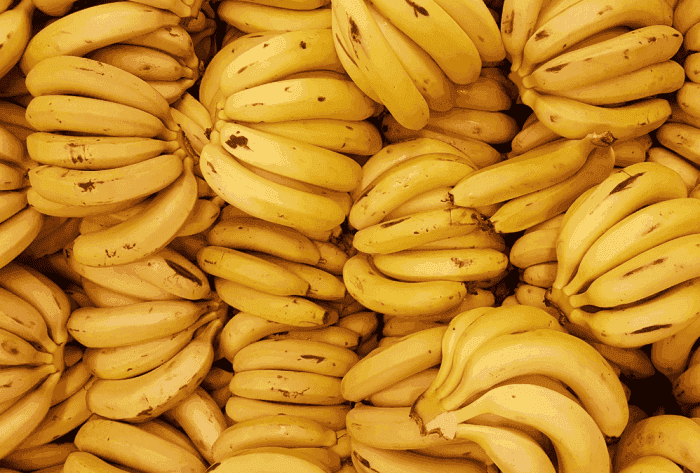 Source: unsplash.com
2. Clorox disinfecting wipes. There can never be enough wipes at hand. Killing 99.9% of bacteria and viruses, Clorox wet wipes efficiently disinfect, clean, and deodorize whatever surface you use them on, the body or non-body objects. A clean surface and a pleasant smell of crisp lemon (or whatever you choose) are what is left once the wipe glides along the surface.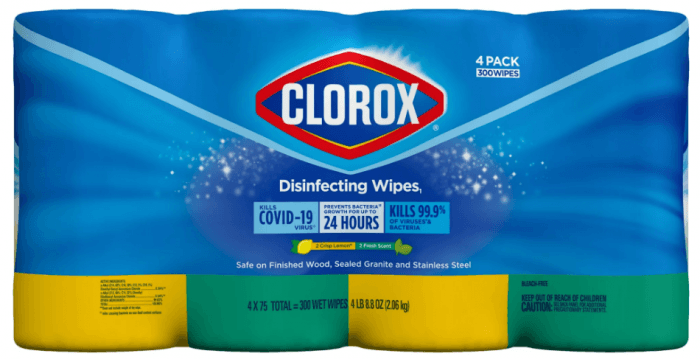 Source: walmart.com
3. Great Value Ultra paper plates will allow you to chew down a crunchy pepperoni pizza as a casual outdoor meal in your backyard. The plate won't give up just because it is made of paper. The paper is soak-proof. Even juicy pork barbecue doesn't wield the power to turn those plates into a slushy thing. Yet the paper is paper. Once disposed of, the plates will get decomposed and leave no footprint on the environment.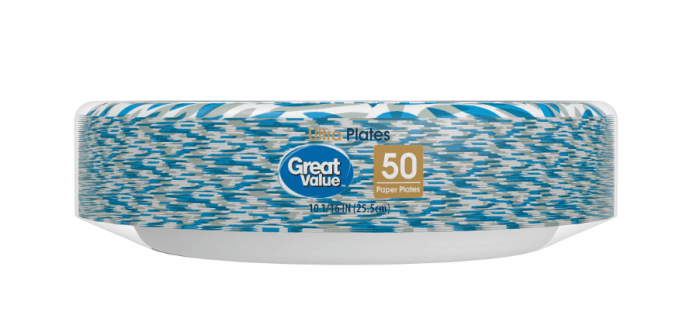 Source: walmart.com
4. Merino wool socks. Always available for men, women, and kids, Merino wool socks represent a versatile outdoor fashion accessory. Incredible softness, superior cushioning, moisture-wicking quality, and more features make those socks a perfect pick for all activities and climates.  Check Walmart for Merino wool thermal base-layer apparel and blankets as well.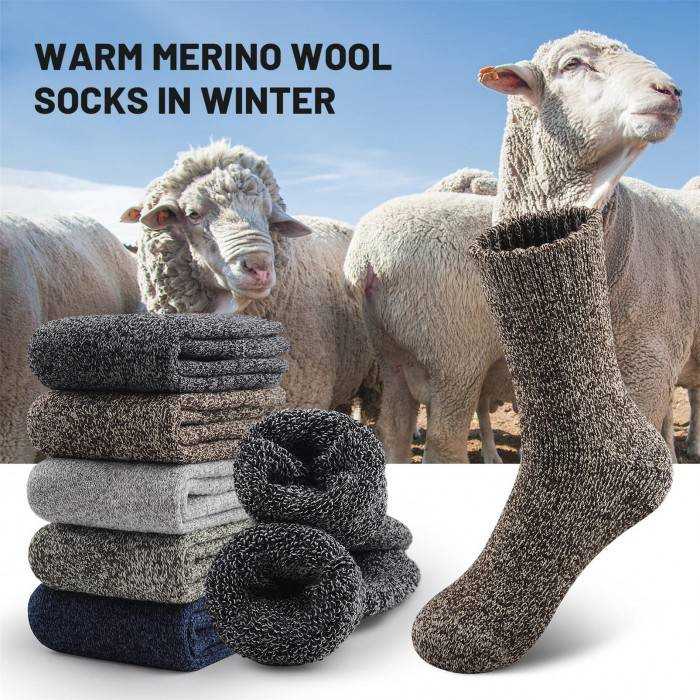 Source: walmart.com
5. Colgate 360 Manual toothbrush, 5 counts. As a general rule of good hygiene, you have to replace a toothbrush every 3 months. Colgate toothbrush pack will see you have a year and a half-supply of toothbrushes. They will help you effectively remove stains and plaque, keeping your teeth and gums in excellent condition. Considering dental care prices, you quickly realize that healthy teeth and gums are always a way to save yourself a small fortune.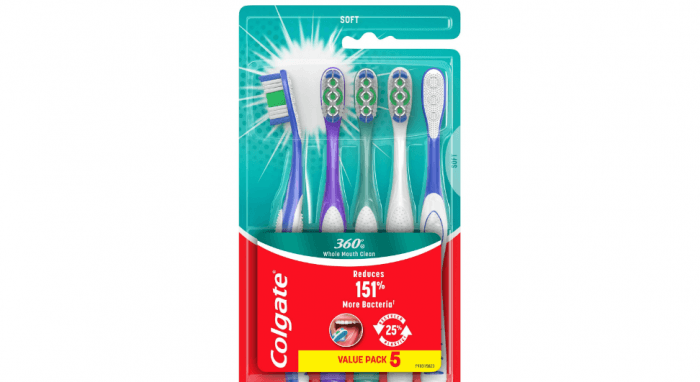 Source: walmart.com
6. Apple AirTag. Even Walmart's essentials list cannot do without the divinity of Apple. Walmart's electronics department introduces you to AirTag. This is a very peripheral product of Apple. But it may come very much in handy when it comes to way costlier or more life-important belongings of yours. You will keep track of your keys, luggage, backpack, and even car. A replaceable batter lasts over a year!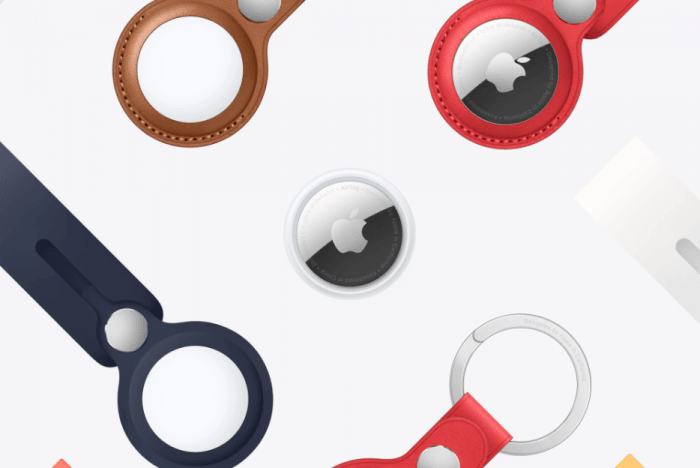 Source: walmart.com
7. Blahhey 2 pack 30 oz stainless steel tumblers. Those double-wall travel tumblers will keep your beverages cold for over hours and hot for at least 3 hours. The vacuum-insulated wine glass the tumblers are made of will give you the comfortable temperature of your drinks, summer or winter. The tumblers are suitable for every drink, be it coffee, beer, juice, or just fresh water.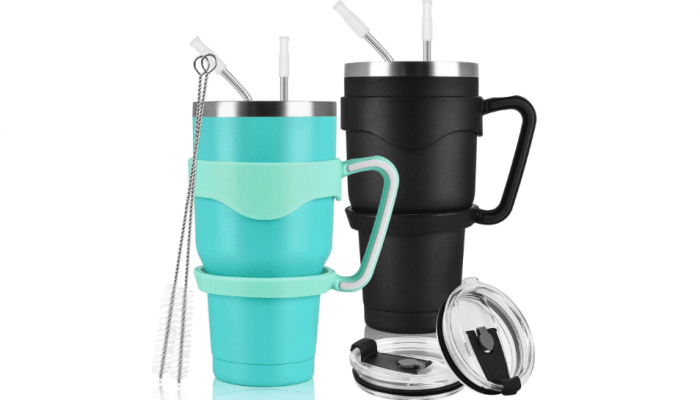 Source: walmart.com
8. Mainstays performance solid bath towel is a piece of densely woven cotton. It feels wonderful on the skin and absorbs moisture in the blink of an eye. The towel is machine washable, silky-soft, and will set you back just a couple of dollars.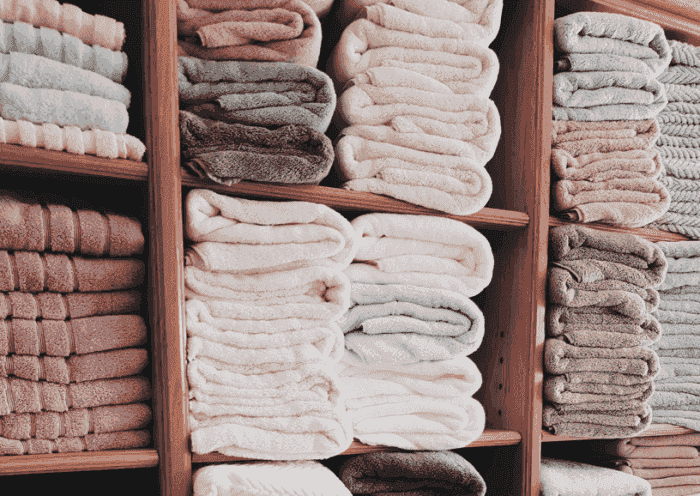 Source: unsplash.com
9. Travelhouse 3-piece luggage sets offer hard-shell travel bags equipped with rubber spinner wheels that rotate 360 and roll smoothly along the surface. The pack of travel bags is a perfect fit for family adventures, business trips, camping, etc. The walls of the bags are throw-out-of-a-plane tough and lightweight.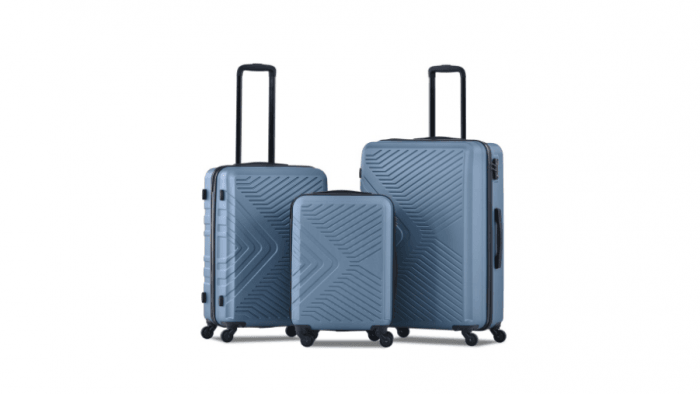 Source: walmart.com
10. Dyna-Glo dual-chamber stainless steel charcoal BBQ grill sizzles up to 30 hamburgers just like that, piece of cake. Sturdy stainless-steel frame and thick cast-iron doors will see this BBQ unit please you with mouthwatering BBQ, steaks, and more eatable pleasures of life for a lifetime.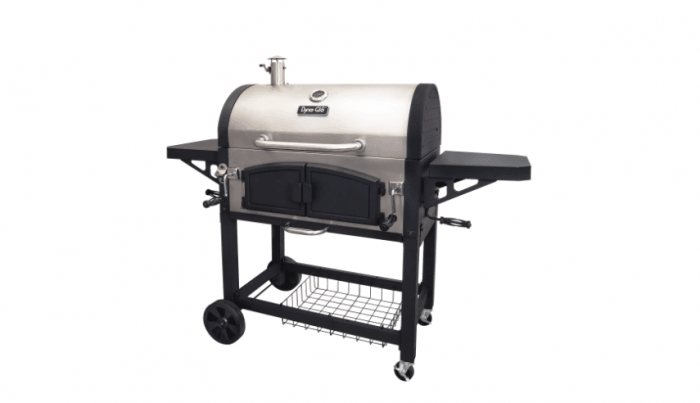 Source: walmart.com
Wrapping up
Walmart is the great bulwark of quality essentials at appealing prices. The list of top 10 Walmart essentials will make your life more comfortable, safe, and pleasant. Enjoy the benefits of countless deals and sales offers. And don't forget to top your order of essential products with Walmart promo codes.