Mother's Day Gifts Ideas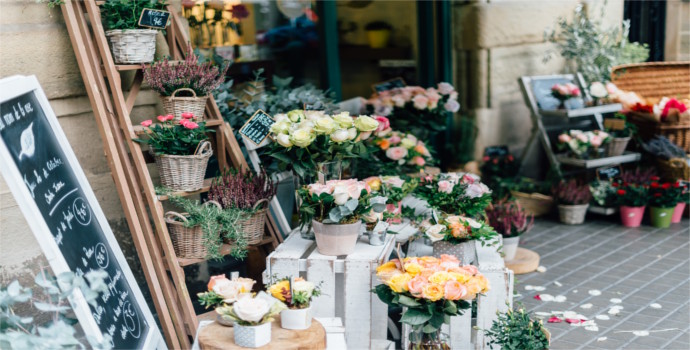 Maybe you call your mom less often now, maybe you skipped some weekends on which you promised to visit her or maybe you married a person that she seems doesn't love much? Anyway, you are forever in her debt and she is definitely waiting for the best Mother's Day gifts to clarify once again how grateful you are for a given to you life.
DiscountReactor team wants you not to forget to congratulate your mom, so we've come up with some Mother's Day 2017 gifts ideas. So, when is Mother's Day 2017? This year American crowd will celebrate Mother's Day on the 14th of May. A lot of stores have already prepared some tidbits of incredible discounts with the aim to help you make this day another one extremely happy day for your mom and we are glad to present them.
It is a place to drop by in a search of a spiritual and symbolic present for Mom. There are a great collection of sweet and inspirational presents starting from a cup with the inscription "Home is where your Mom is" and finishing with endlessly feminine scarves, cosmetic bags, jewelry and jewelry boxes, notebooks, calendars and much more pleasant little things.
If thinking of Mom you start remembering the great years you spent in the nest that she made so cozy and nice, then you need to think about gifting something that she will proudly put at the forefront of her house. Something like sophisticated vase where she will be able to put flowers you gift to her or a set of photo frames in which she put the snaps of your family in happy moments of unity. Every time she will pass through your gift, she will remember the happy Mother's Day 2017.
Did you hear some horror stories that other Moms were hiding candies from their child? That could never happen to you, cause you know your love to sweetness is hereditary. Pick a unique Mother's Day gifts for your Mama – a bouquet made of delicious fruits and berries covered with sweet chocolate. You must be drooling already, so just imagine the ecstasy of your Mom.
Your father reminded you one very important thing – your mother loves to receive jewelry for every holiday. This Mother's Day shouldn't be an exception. Your Mom knows everything about you – how you got the scar when you fall from the bike or the name of your school love affair. Show her that you are also an attentive person and pick her favorite stone with her favorite precious metal jewelry. Personalize the jewelry items you chose with a declaration of love to her and these will be a unique Mother's Day gift that she has ever received.
Raising you your mother always told you to be careful, she constantly worried about you and your thirst for adventures. But now you are an adult and why not to share some extreme experience with your mom? It will certainly be something you both will never forget. Skydiving, scuba diving, supercars racing or dog sled rides – no matter what you decide to do after a long agony of choosing, she will be vastly surprised.
In case you are not sure your mother is "go wild for a while" type and she is glad to receive your canyoneering or hand gliding gift certificate, then you'd better prepare a plan of how to spend this Mother's Day. Go to and get inspired by a great Mother's Day movies 2017 collection. Though, if you missed it last year then we highly recommend you to watch Mothers & daughters - 2016 film. Don't you think it will be cool to spend the whole day with a bowl of tasty popcorn and under a warm blanket with your mom? And promise that this time it will be her who will fall asleep on your shoulder and you will carry her into bed.
This Mother's Day we sincerely wish you to become a cause of happy smile on your mother's face. Since it is a DiscountReactor concern to make you happy, we offer you to take advantage of hand-picked coupon codes and deals that will help you to rejoice at inexpensiveness of your purchases.