The 4th of July Bucket List: 10 Things to Do for Independence Day
The 4th of July Bucket List: 10 Things to Do for Independence Day
A quick peek into the history of the Independence Day
Since 1941, the Independence Day of July 4th has been a federal holiday in the United States. Yet the holiday has its roots much deeper into the history of the land of the free and the home of the brave. There was an everything-changing event on the 4nd of July, 1776. Even a preschooler knows the weight of importance that day
conveys for our homeland. A historic document drafted by Thomas Jefferson, the Declaration of Independence, was approved by the delegates from 13 colonies after Continental Congress had voted in favor of independence. 
Independence Day, Nowadays 
Since 1776 and to date, Americans have celebrated the birth of their independence. Every year on the 4th of July, you can see feasts, concerts, and parades take place all over the country. Backyards have their patio sets fully deployed and filled by families and their friends grilling out, sipping ice-cold cocktails and just having fun. Because it feels good to be free and independent. And that's a big reason for us to celebrate joyously the fourth of July with the thunder of cracking fireworks, cheers, and laughter. 
List of 10 Things to Do on Independence Day.
When you pull to a halt for a moment and think about the nature of Independence Day, you will realize that on this day you can do whatever you want to do. You can start a new hobby or get down to a DIY project you've been putting off for a long time. On this day, we glorify our sacred right to freedom. You are a free woman or man, a free kid, toddler, and baby. You have the right to do whatever you want to do as a free man, woman, and child. But here come some ideas you may find inspiring. Check the handpicked list of 10 things you can do on Independence Day:
1. Bake 4th of July cakes. A delicious cake is always a good idea to have. Decorating the cake in white, red, and blue colors, you can serve your loved ones and friends the fruit of your cooking and baking skills. Add some auxiliary desserts – brownies, cupcakes, cookies, and more sweeties dressed in patriotic colors. Celebrate America's birthday in style;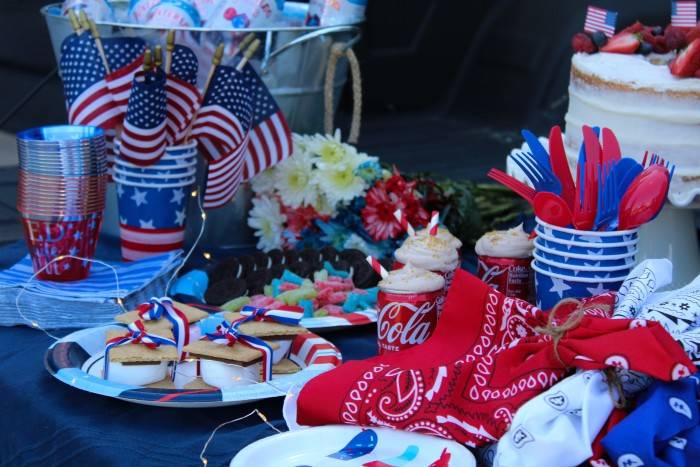 Source : unsplash.com
2. Grill out in your backyard. A nice juicy pork, beef, or mutton chop makes every day a wonderful day. Here's what you need to do. Bake mouthwatering BBQ. Pour an ice-cold beer or cocktail. Use Wayfair promo codes to get a chaise lounger and a big crooked patio umbrella at a discount. Sit back in your lounge and savor your delicious food and cooling drink in the coolness of the umbrella. We suggest you do your shopping in the comfort of your home – download the Wayfair app and sign up for the Fourth of July early access and an extra 10% off your first purchase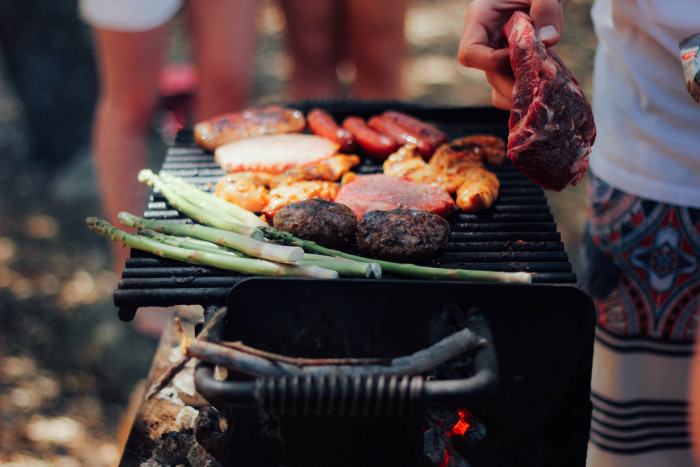 Source : unsplash.com
3. Launch some do-it-yourself projects. Kids would love this part. You will entertain yourself and keep your children engrossed for some time. You can make tissue paper sparkles, salt-painted fireworks, patriotic dust tape parade sticks, wood shim, starfish flags, and more DIY stuff manufacturing which brings fun and joy. Or you can simply decorate the indoors or outdoors of your house with patriotic decorations. To make all your creative ideas materialize, you ought to get some supplies. Walmart is the right place to go. Shop DIY craft kits for kids or visit Kid's Sports & Outdoor Pay section to collect fun-making essentials. Check the Patriotic Party Supplies to get patriotic party goods, balloons, tableware, décor, wears & favors, American flags, and more supplies. Put Walmart promo codes in the drive to make your purchase smoother for your wallet.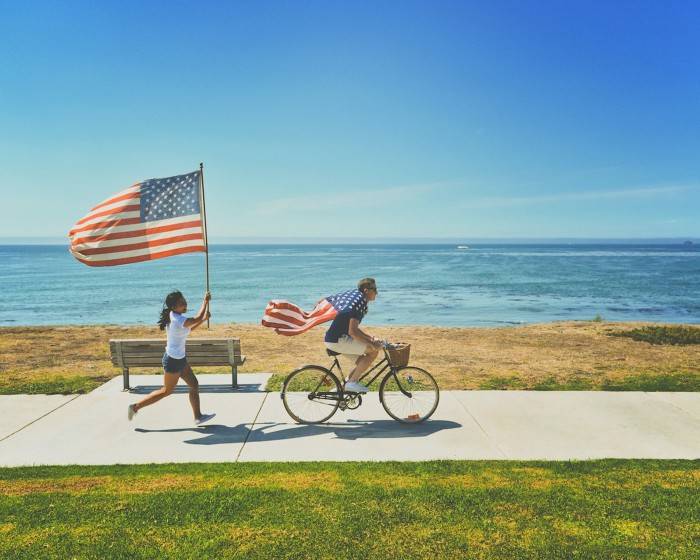 Source : unsplash.com
4. Go camping. Nothing beats an escape. While most people preferred the ambiance of noisy neighborhoods and the cracking of fireworks on the 4th of July, some of us would love to hit the road and fetch up at a cabin perched atop a rocky hill somewhere high in the mountain. Check Getaway for cozy cabins that bring nature within your arm's reach. All the cabins are fit for a campfire and equipped with patio chairs and sets. Snuggle up on a queen bed and a wall-sized window nest to it overlooking pristine nature. Getaway promo codes will make your natural retreat quite affordable. Sign up to get an extra 15% off your first order.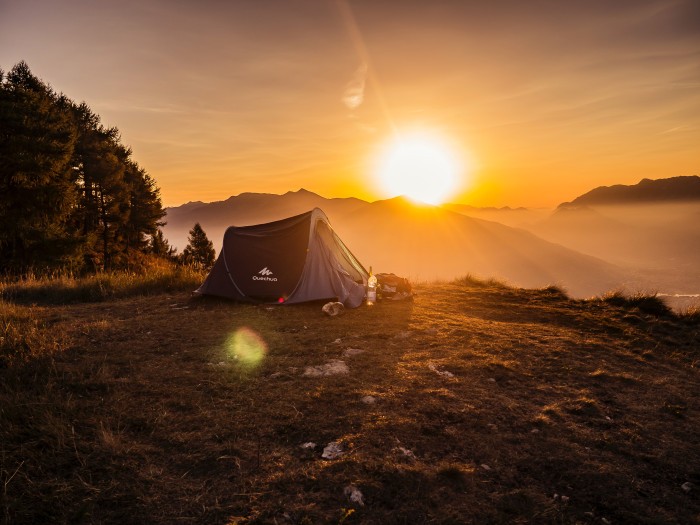 Source : unsplash.com
5. Have a picnic. You can picnic in your backyard, on the glass in a public park, on a beach, or just elsewhere. A natural escape will also be a perfect spot for a picnic. But you need to cook some food first. Anova's precision cookers will be on your side when it comes to cooking a perfect meal anywhere, anytime with the touch of a button. Download an app to easily track the cooking when you are away or have just turned into a couch potato for an hour or so. Apply Anova promo codes to get those revolutionary cooking devices at a discounted price.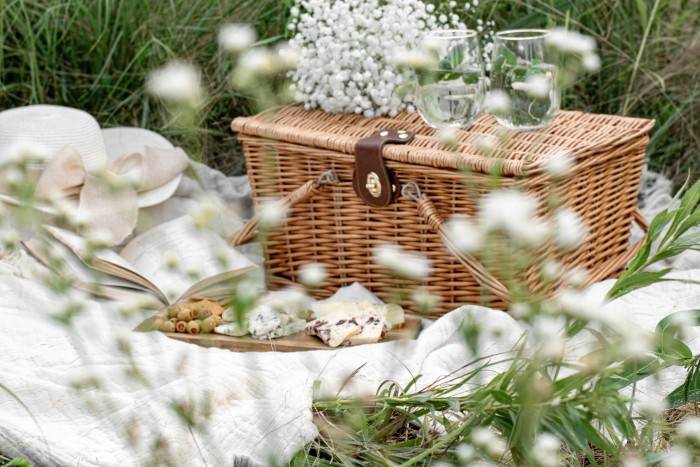 Source : unsplash.com
6. Watch your favorite movies. Setting up a project in the backyard or just snuggling up on your cozy couch in front of a large 4K screen, you will have a cool evening and night ahead. A slice of steaming mouthwatering pizza or juicy beef stake on your lap, a glass of flavorful wine in your hand, and your favorite movie before your eyes are all great thrills to have on the 4th of July.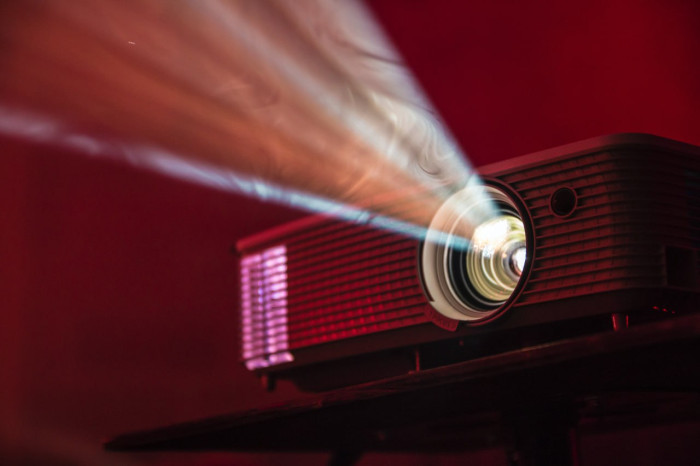 Source : unsplash.com
7. Do shopping. There is no better occasion to do shopping than during holidays. The 4th of July is a perfect time to revive your wardrobe with new fashion picks. You can dive into your new look and step out to savor your neighborhood or nearby town and city disguised in Independence Day décor. Shop Macy's for trending clothing, beauty products, jewelry, accessories, and more products. Check clearance to get up to 70% off. Use Macy's promo code to save on your purchase sitewide.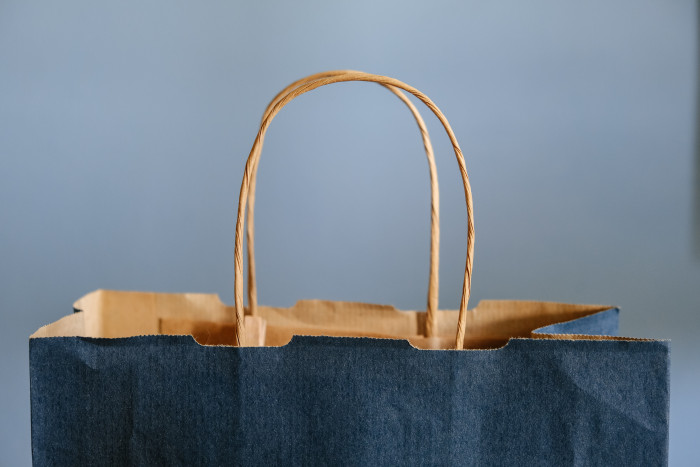 Source : unsplash.com
8. Play baseball. There is no more American game than baseball. You can find the baseball court almost everywhere. Fish out your bats, balls, and gloves to take part in America's favorite pastime. You can enjoy baseball everywhere, including the backyard of your sweet home. If you choose a park or beach as a venue for the game, bring some food and beverages in cute wicker baskets to have a post-game picnic. Playing together, grown-ups and kids will derive sheer fun from the loved-by-all-ages nationwide game.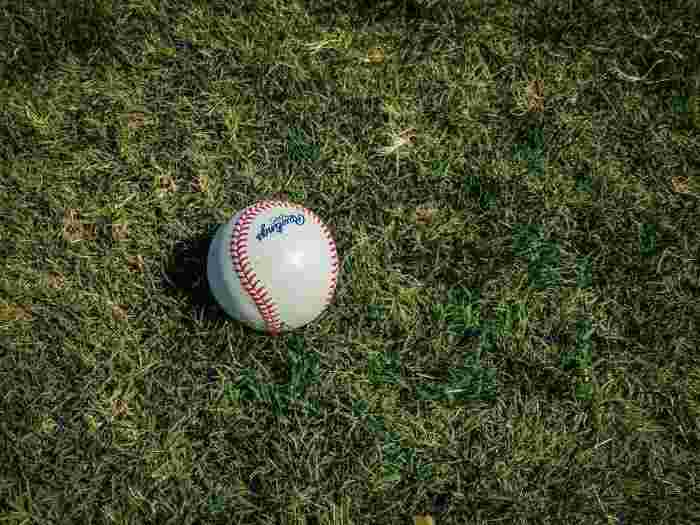 Source : unsplash.com
9. Give a gift to loved ones. You may have completed a little shopping session to indulge yourself in darling gifts. It is time to see your loved ones have a disarming smile on their faces at the sight of gifts you will present them with on the 4th of July. Stanley's insulated coolers and water jugs will go the distance. These are loyal travel companions that will always keep you hydrated with cool and fresh water. Get the coolers and jugs at 10% off by signing up. Use Stanley promo codes to save even more on your purchase.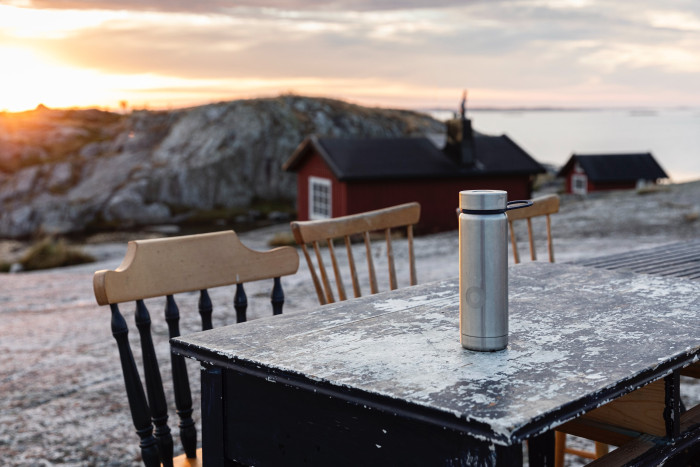 Source : unsplash.com
10. Honor those who sacrificed their lives for our freedom. We've mentioned Thomas Jefferson as the forefather of modern America as we know it – the independent country with free people living in it. That great man once said, "The tree of liberty must be refreshed from time to time with the blood of patriots and tyrants". Hundreds of thousands of Americans have put their lives on the altar of our freedom. The eyes of the world are upon Ukrainians now as they are nourishing the tree of liberty. Remember all the warriors of light who have fought and are fighting for the good of this world. When you gather with your loved ones and friends on the 4th of July, observe a moment of silence to pay respects to those who fought and fell so that we could peacefully live our lives and thrive.  Lest we forget.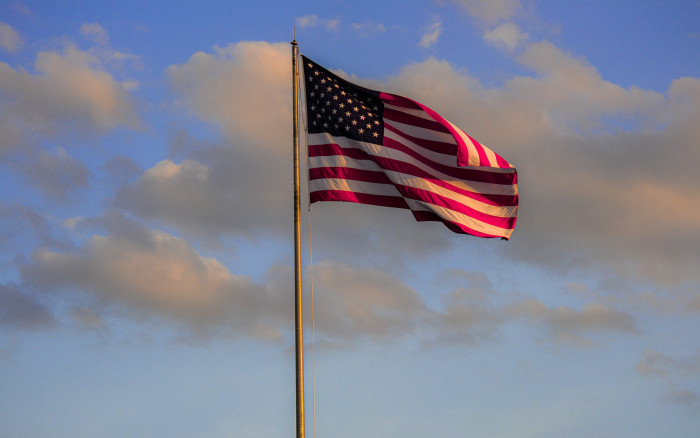 Source : unsplash.com
Conclusions
The 4th of July is one of the most important holidays for the people of the United States. We celebrate all the good and the peaceful that we have now. Living in the time when you can walk your kids to school, drive to work, drop by a gym and grocery store on your way back, and then relax in the comfort of your sweet home is a big privilege. We live our peaceful and calm lives now because hundreds of thousands of Americans fought and fell then. Let's enjoy the pleasures of our beautiful world and our awesome land and remember the brave and the free who paved the way for our peaceful lives by sacrificing their own.