Great Find From Old Navy And Gap
Today we are going to talk about DiscountReactor most popular stores, Old Navy and Gap, offering an amazing program which helps you get more savings even without promo codes. Curious? Then read our article about Old Navy Super Cash and GapCash, and we will guide you through every step.
Old Navy Super Cash is an unique program for Old Navy customers giving a great opportunity to spend money during specific SUPER CASH period and get some of them back. There are three main SUPER CASH denominations - $10, $20 and $30, and two additional - $40 and $50, which you can receive online only. For customers shopping in retail stores, the cashier will hand the appropriate Old Navy Super Cash coupon based on the earn purchase total. Online customers can get their coupon via email within 24 hours of completing their applicable purchase.All customers may use only one SUPER CASH coupon with a single purchase, but there is no limit to how many of them you can use.
GapCash is similar to Old Navy Super Cash which we've described above, but there are a few differences. Gap offers five main denominations:  $25, $50, $75, $100 and $125, and all of them can be redeemed at Gap, GapBody, GapKids, and babyGap retail stores in the U.S. and at Gap.com.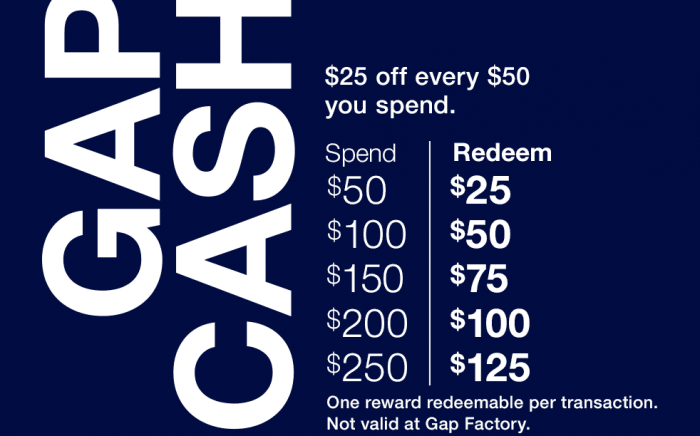 So, keep shopping at Old Navy and Gap, earn your Super Cash and start counting your savings already today.